< PREV PAGE
NEXT PAGE >
XC70 AWD L6-3.2L VIN 98 B6324S (2009)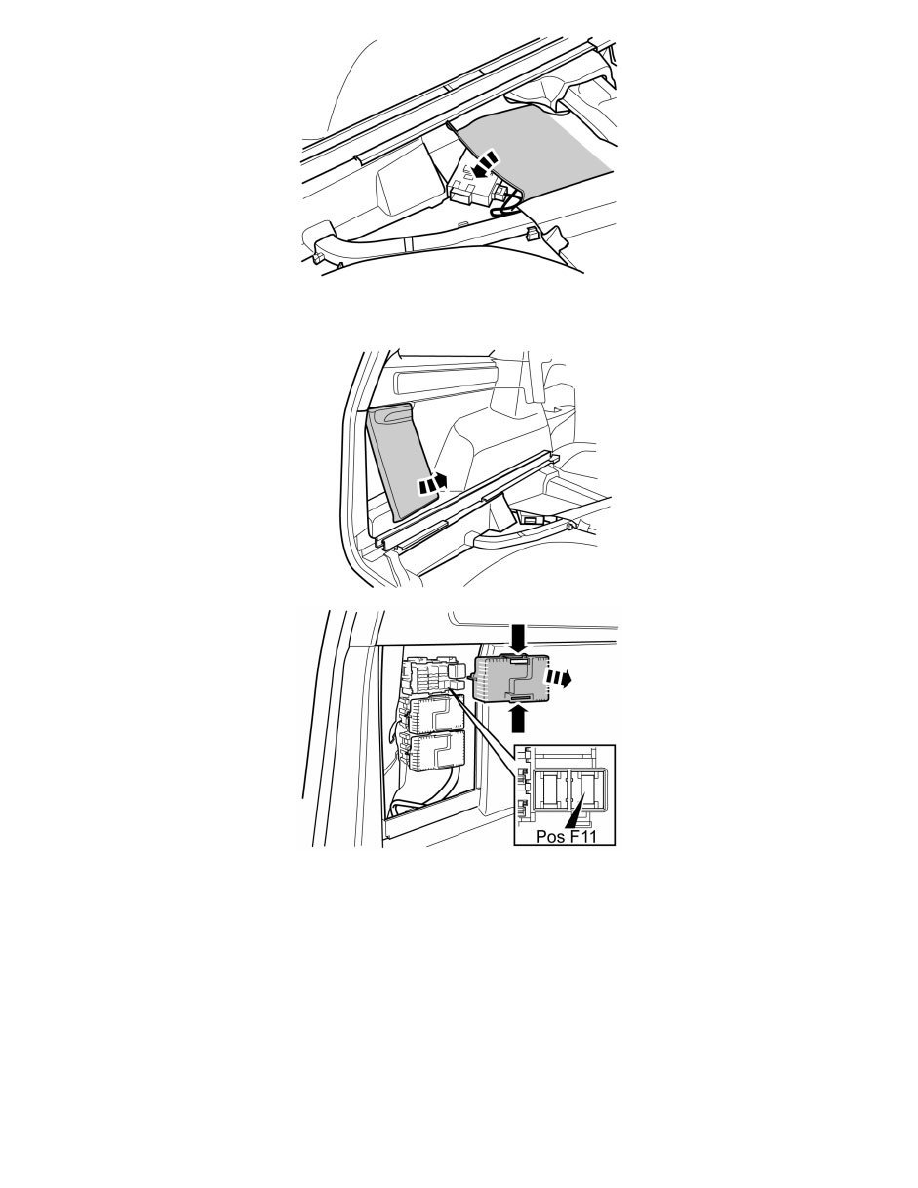 -
Connect the 5-pin connector in the adapter cable for the control module for the parking assistance camera (PAC), to the Trailer Module (TRM),
see image 11B.
-
Press in the catches on the cover of the upper module and remove it.
-
Take a 40A fuse from the kit and install in position F11 in the module.
-
Reinstall the cover.
< PREV PAGE
NEXT PAGE >