< PREV PAGE
NEXT PAGE >
XC70 AWD L6-3.2L VIN 98 B6324S (2009)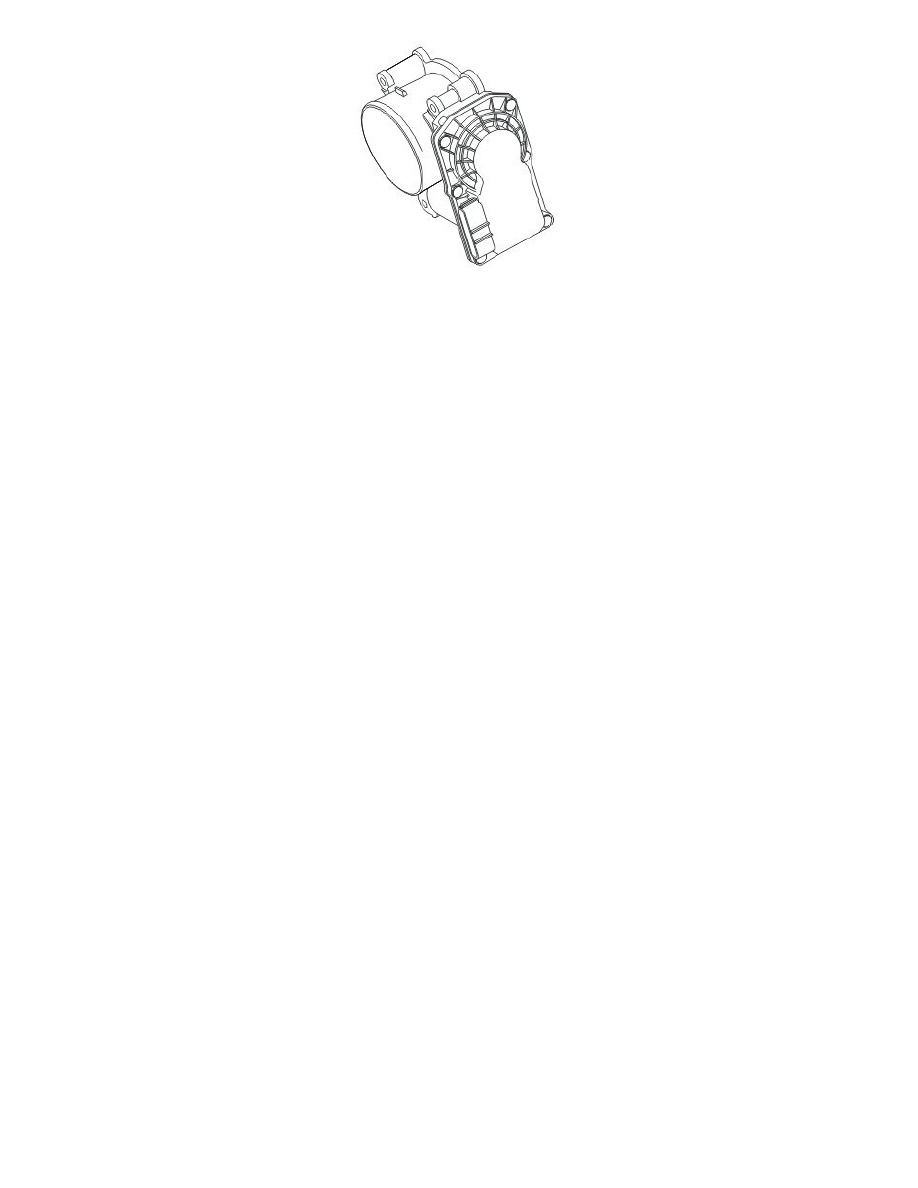 The electronic throttle unit, using the PWM control signal from the engine control module (ECM), regulates the amount of air for engine combustion.
This is done using an electronically controlled shutter.
The aluminium electronic throttle unit consists of a round throttle disc on a spindle. The spindle is driven by a DC motor (damper motor), gear wheel and
two springs; one for opening and one for return.
By changing the polarity of the power supply, the DC motor can be run in both directions. At one of the limit positions the throttle disc is closed so that
minimal air can pass the throttle unit. In the other limit position, the throttle disc is parallel to the air flow. This provides maximum airflow through the
electronic throttle unit.
Two permanent magnets in the gear sector on the throttle spindle are used to check the position of the throttle disc. The permanent magnets affect two
throttle position (TP) Hall sensors in the cover. The analog signals from the two sensors are transmitted to the engine control module (ECM). The signals
are offset. The engine control module (ECM) compares these signals with the stored desired values to check if they are plausible.
The electronic throttle unit is located on the engine intake manifold. In the event of a fault, the throttle unit must be replaced as a single unit.
The engine control module (ECM) can diagnose the electronic throttle unit.
Throttle position (TP) sensor
See Design, Electronic throttle unit.
< PREV PAGE
NEXT PAGE >