< PREV PAGE
NEXT PAGE >
XC70 AWD L6-3.2L VIN 98 B6324S (2009)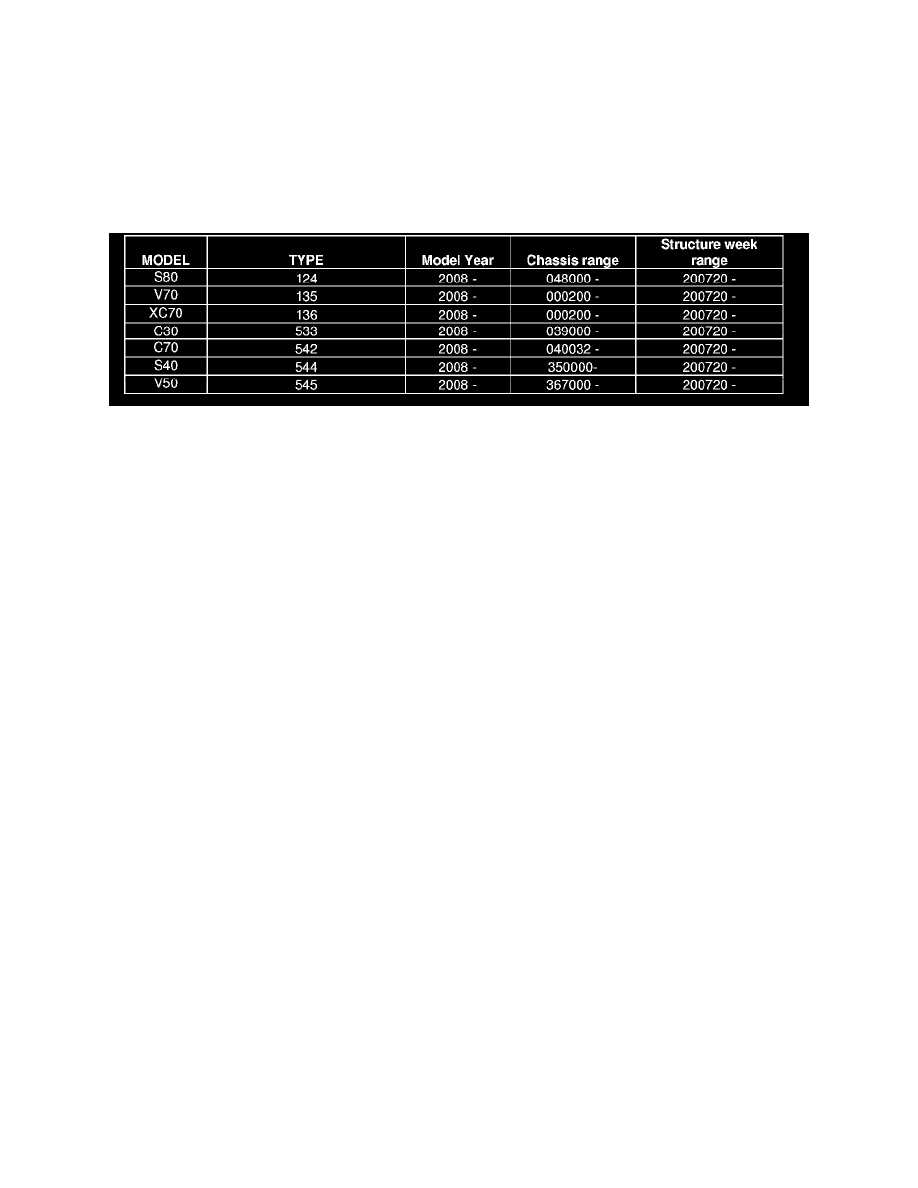 Seat Belt Control Module: Technical Service Bulletins
Restraints - Seat Belt Reminder Logic
Retailer Technical Journal 19665
MY 2008/2009 P1 and P3 seat belt reminder logic
Date: 09-29-2008
Reference: Owner's manual
Note!
If using a printed copy of this Retailer Technical Journal, first check for the latest online version.
AFFECTED VEHICLES:
DESCRIPTION:
The seat belt reminder logic has been changed for MY 2009 on P1x and P3X vehicles. The change has taken place starting with the structure weeks
shown.
Structure week 2008w20 (start of production) for the P1X
Structure week 2008w46 (mid production change) for the P3X
Note:
Structure week can be read out in VIDA under the diagnostics vehicle details tab.
The DIM (driver's information module) software is back compatible to structure week 2007w20 (start of production MY 2008) on both the P1X as well
as the P3X. Therefore, anytime a DIM upgrade or reload is performed on a MY 2008 P1 or P3, these cars will receive the MY 2009 belt reminder logic
for the front seat belts.
Please advise the customer of the change if a DIM SW reload or upgrade is performed.
< PREV PAGE
NEXT PAGE >