< PREV PAGE
NEXT PAGE >
XC70 AWD L6-3.2L VIN 98 B6324S (2009)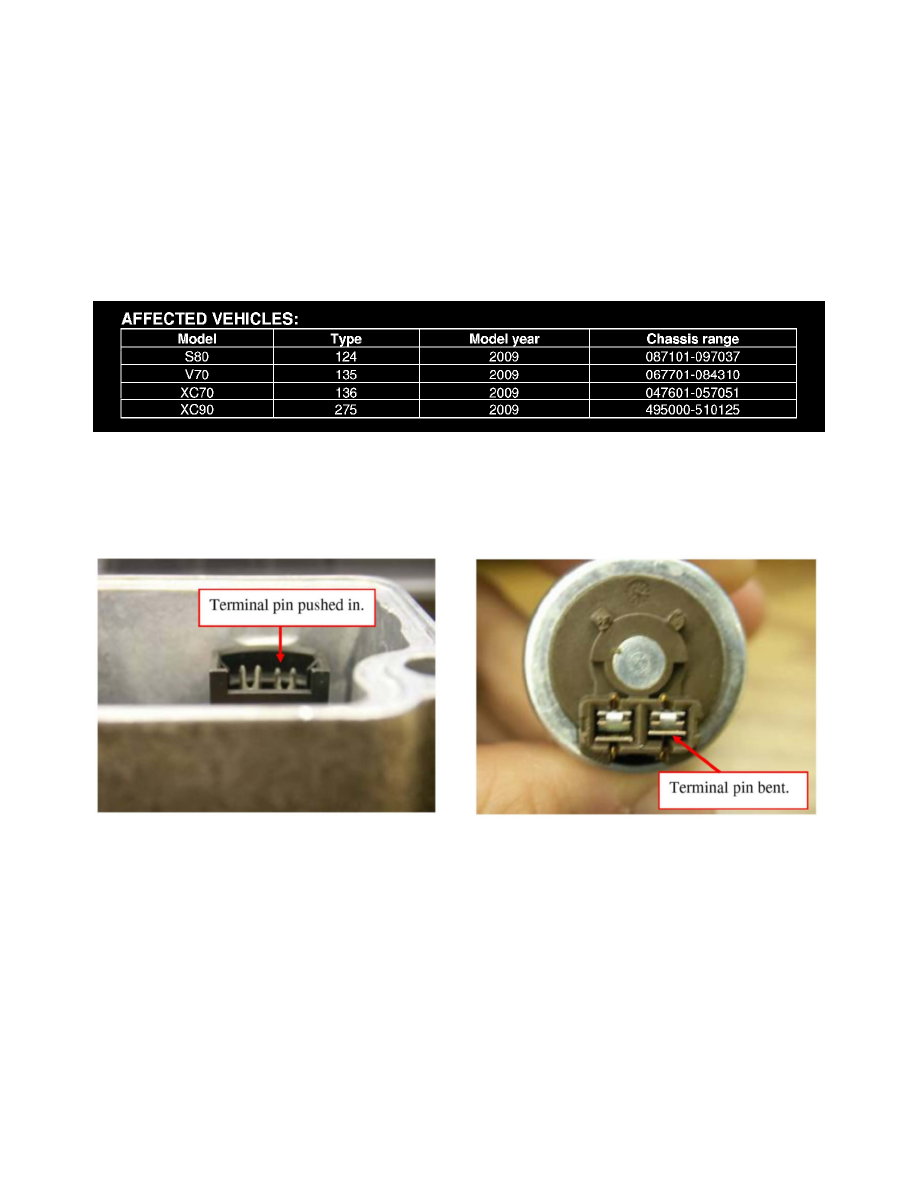 Control Module: All Technical Service Bulletins
AWD System - Binding/Noise On Turns
Retailer Technical Journal 19571
MY 2009 AWD AOC (DEM), binding and noise while turning
Date: 10-08-2008
Reference: VIDA
Note!
If using a printed copy of this Retailer Technical Journal, first check for the latest online version.
DESCRIPTION:
Due to a sticking pressure modulator in the AOC (Active On Demand Coupling), there may be a binding feeling or a noise while making tight turns in an
All Wheel Drive (AWD) vehicle listed in the chart. This symptom generally occurs at low mileage and generally, no diagnostic trouble codes (DTCs) are
set.
SERVICE:
Replace the Differential Electronic Module (DEM) and download a DEM reload per VIDA. A replacement DEM comes with a replacement pressure
modulator. It is important to note the orientation of the pressure modulator when installing the new DEM. Incorrectly installing the pressure modulator
can damage the connector terminals on the pressure modulator and on the DEM. This can cause an interruption in All Wheel Drive (AWD) and lead the
technician to chase falsely-set DTCs. The photos show common results of an incorrectly installed pressure modulator.
< PREV PAGE
NEXT PAGE >