< PREV PAGE
NEXT PAGE >
XC70 AWD L6-3.2L VIN 98 B6324S (2009)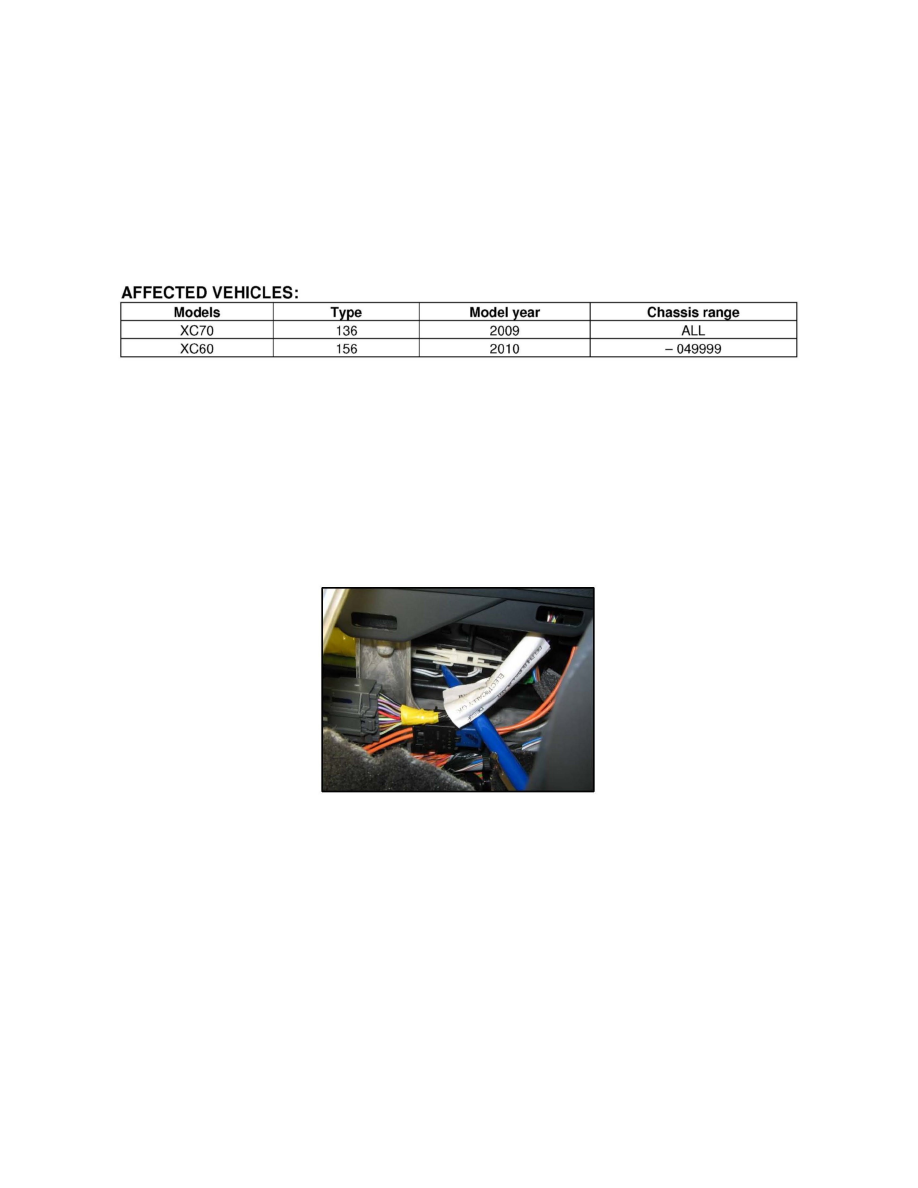 Control Module: Customer Interest
A/T Controls - Erroneous 'Select P Or N To Start' Mssg.
Retailer Technical Journal 20857
AW TF80SC: message in Driver Information Module (DIM), 'Select P or N to start'
Date 4-15-2009
Reference: VIDA, VSTG, RTJ 16761
Note!
If using a printed copy of this Retailer Technical Journal, first check for the latest online version.
AFFECTED VEHICLES
DESCRIPTION:
On the vehicles listed in the header with the T6 engine only (engine 99), customers may complain of a message in the DIM that reads, 'Select P or N to
start' when gear selector is already in Park or Neutral.
SERVICE:
There is a Transmission Control Module (TCM) software (SW) Upgrade available (see RTJ16761) but the following fault tracing should be followed
first. After the fault tracing has been followed and after repairs/adjustments/calibrations are made (if any), the TCM Upgrade should be downloaded.
Check for paper or other conflict with the gear position sensor selector. The selector can be accessed according to VIDA:
INFORMATION
REPAIR
Removal, replacement, and installation
Transmission
Gear lever carrier
Gear lever carrier, gear selector controls
Gear position sensor, gear selector assembly
< PREV PAGE
NEXT PAGE >