< PREV PAGE
NEXT PAGE >
XC70 AWD L6-3.2L VIN 98 B6324S (2009)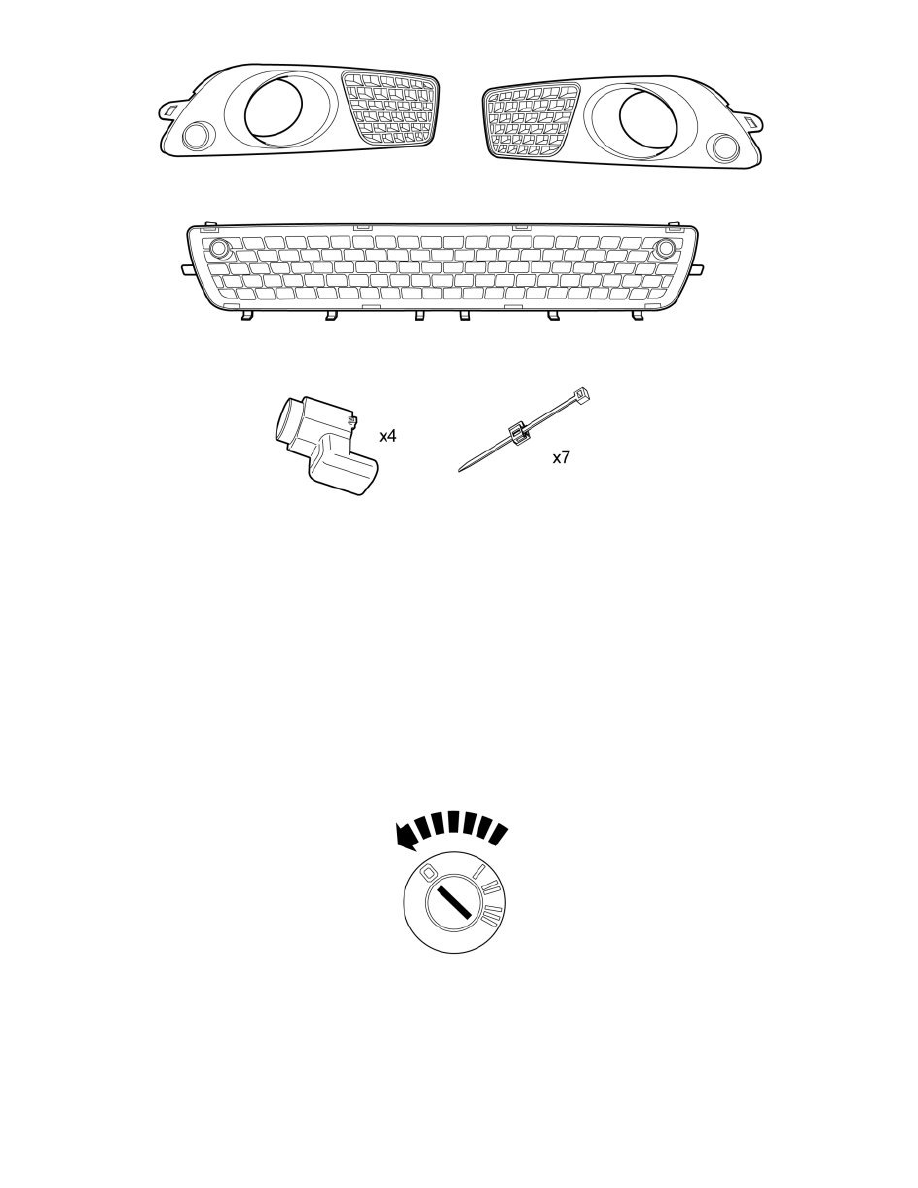 INTRODUCTION
-
NOTE! Read through the whole installation instruction before starting the work.
-
The illustrations display the procedure in order of operation. The order of operation is repeated in the text section.
Parking assistance, front
Note! These installation instructions apply to left-hand drive vehicles. When installing in a right-hand drive vehicle, the procedure is carried
out on the opposite side and/or mirrored. Where the operations differ, right-hand versions are also displayed with text and images.
Preparations
Interior
-
Turn the ignition switch to position 0.
Note! Wait at least one minute before unplugging the connectors or removing other electrical equipment.
< PREV PAGE
NEXT PAGE >