< PREV PAGE
NEXT PAGE >
XC70 AWD L6-3.2L VIN 98 B6324S (2009)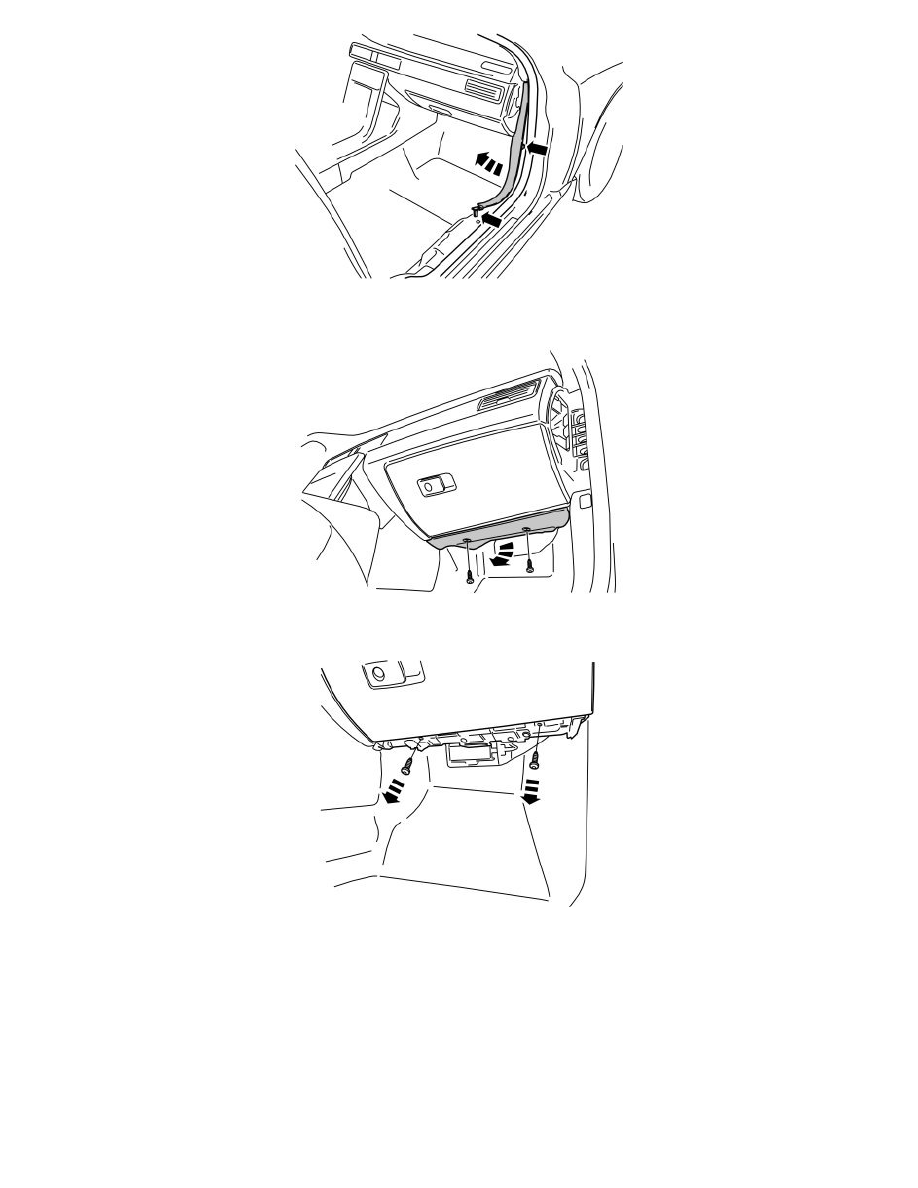 -
Remove the front sill trim panel by first pulling it up at the rear edge until the clip there releases. Pull it backwards further until the clip in the
middle releases. Following which, pull it diagonally downwards until it releases from the A-pillar panel.
-
Remove the screws and sound proofing bracket.
-
Unplug the connector for the lighting.
-
Remove the two screws.
< PREV PAGE
NEXT PAGE >