< PREV PAGE
NEXT PAGE >
XC70 AWD L6-3.2L VIN 98 B6324S (2009)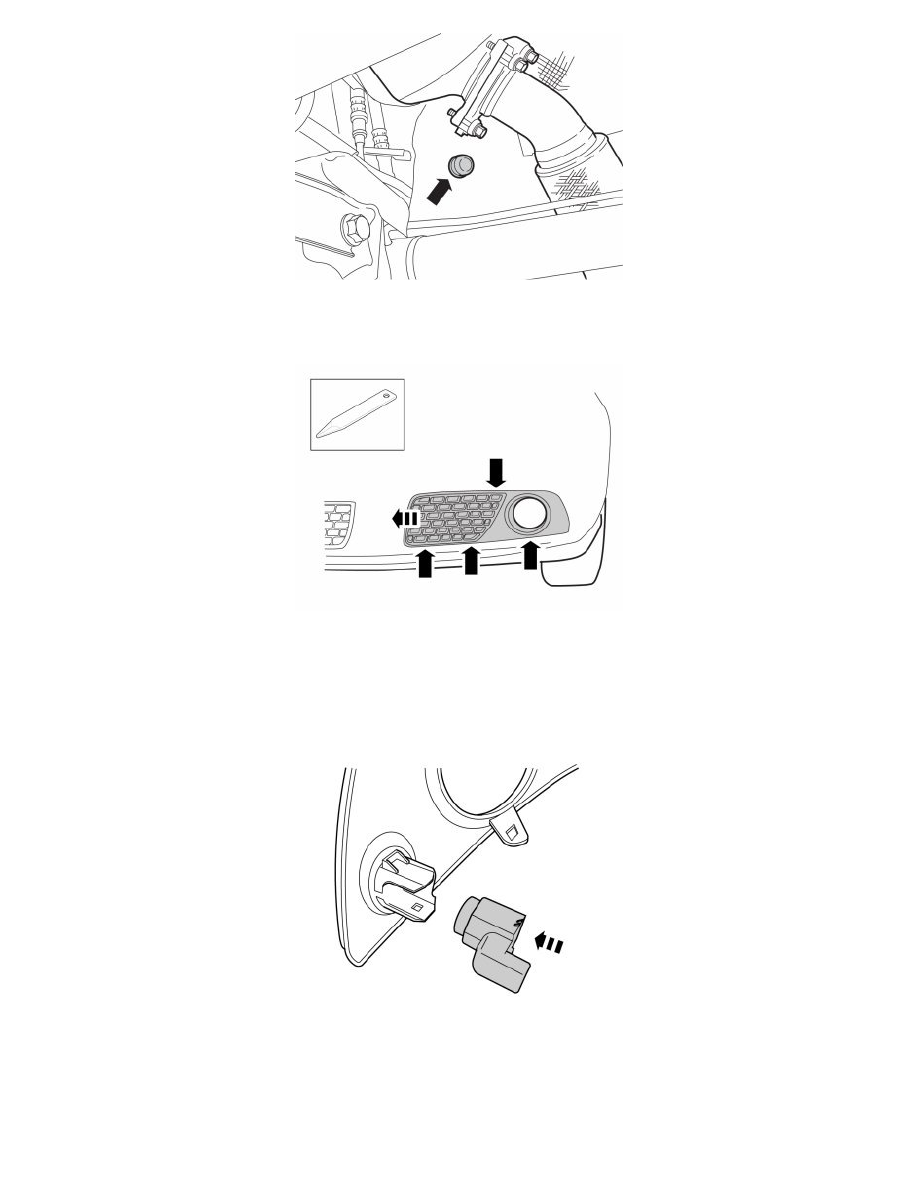 -
Remove the existing rubber grommets on the cowl panel.
Note! On certain models the rubber grommet may be covered by the heat deflector shield.
-
Remove the panel by pressing it out from the inside, use a weatherstrip tool to release the five catches.
Note! Do not damage the paint work.
-
Repeat the operation on the other side.
Installation
-
Take the new cover panels for the fog lamps and install a sensor in each panel.
< PREV PAGE
NEXT PAGE >