< PREV PAGE
NEXT PAGE >
XC70 AWD L6-3.2L VIN 98 B6324S (2009)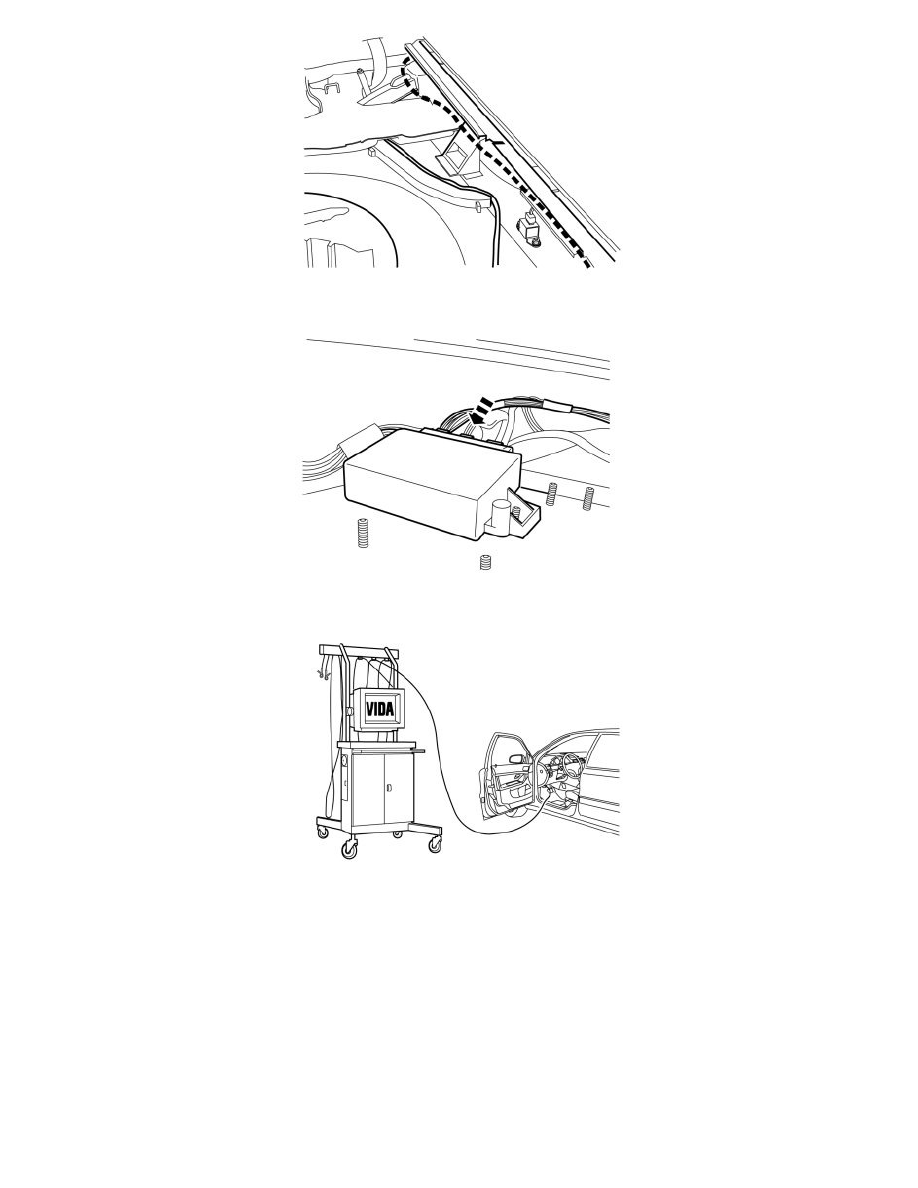 -
Route the cable harness under the reinforcement plate, backwards and under the insulation mats.
-
Connect the connector to the middle connection in the parking assistance module (PAM).
-
Download the software for the accessory's function.
Reinstall:
-
the glove box
-
the sound barrier
-
the sill trim panels
-
the end face panel
-
the rear seat cushion.
in the cargo compartment
-
Applies to right-hand drive cars: the side panel and the sill trim panel
-
the side panel
-
the storage box
-
the floor hatch with shock absorber.
< PREV PAGE
NEXT PAGE >