< PREV PAGE
NEXT PAGE >
XC70 AWD L6-3.2L VIN 98 B6324S (2009)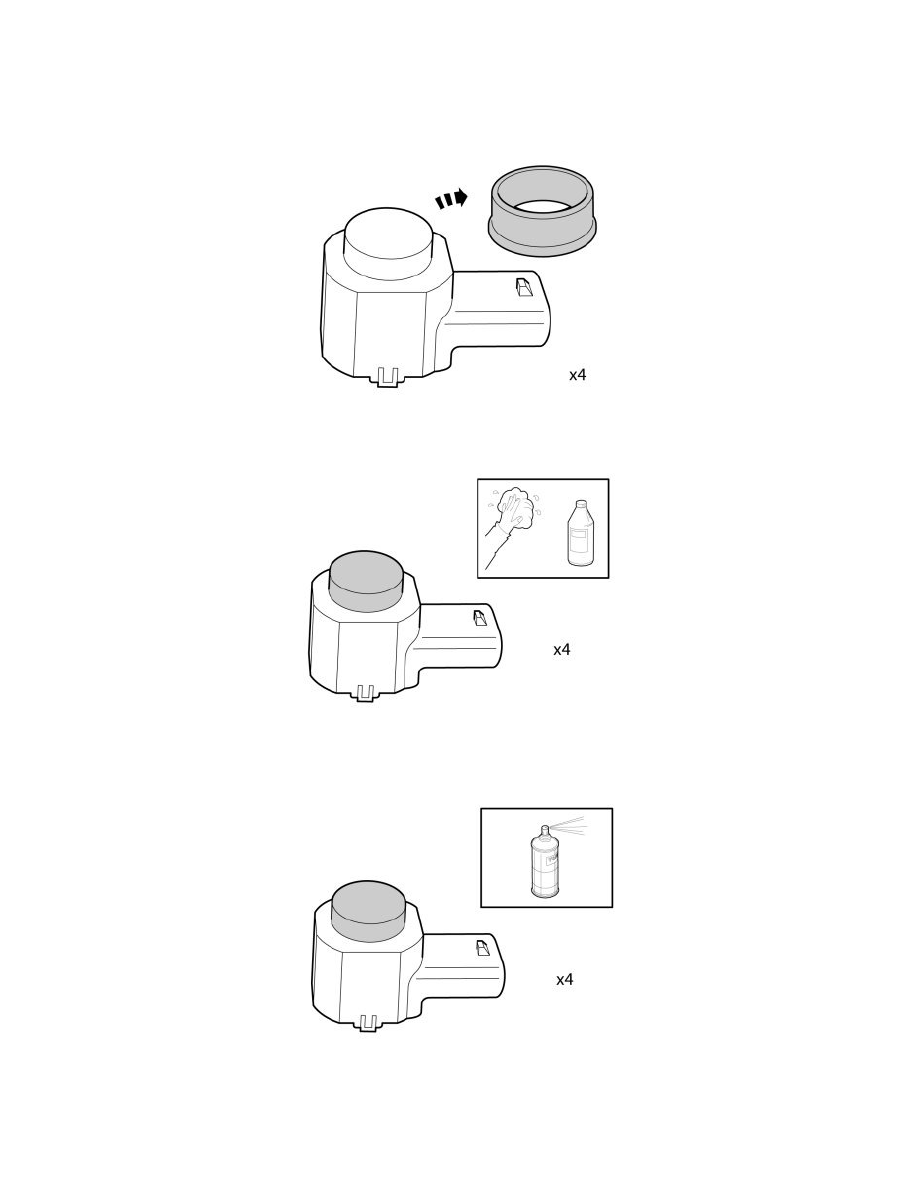 Note! During installation, the car and components must maintain a temperature of at least +20° C (68° F).
Preparations
Sensors
-
Take the four sensors from the kit.
-
Remove the sealing rings.
-
Clean the surface of the sensors illustrated. Use isopropanol. Allow to dry.
-
Apply a thin and even coat of activator to the cleaned surfaces. Allow to dry for a minimum of 10 minutes and a maximum of 30 minutes before
painting.
-
Paint the sensors with the same color code as the car. Use paint recommended by Volvo. Paint max. two layers (1 layer base coat and 1 layer clear
coat). Protect connections so that paint does not end up on the contact surfaces.
Caution! Too many layers of paint may result in partial or complete malfunction.
< PREV PAGE
NEXT PAGE >