< PREV PAGE
NEXT PAGE >
XC70 AWD L6-3.2L VIN 98 B6324S (2009)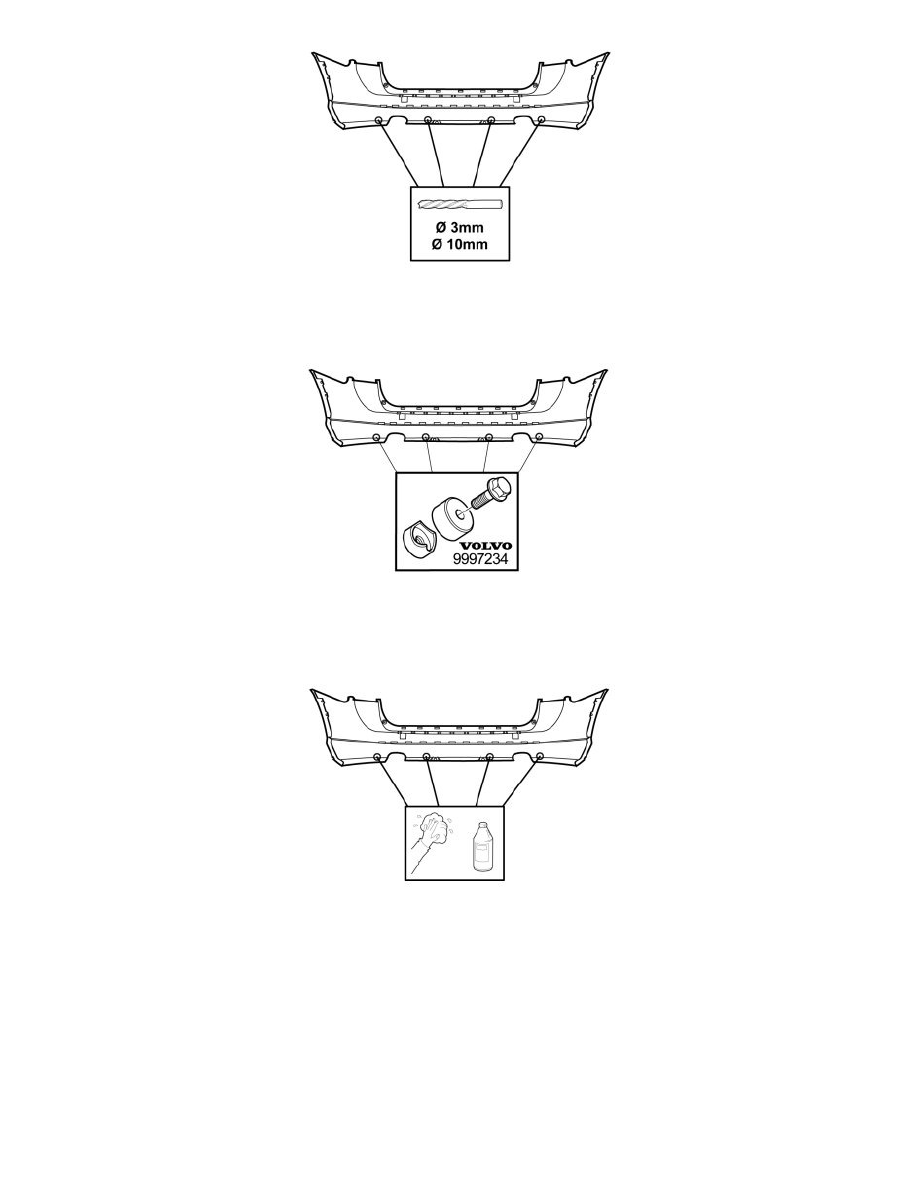 -
Drill at the markings using a -3 mm (1/8") drill bit. Drill from the inside of the bumper cover.
-
Drill out the holes. Use a -10 mm (13/32") diameter drill bit.
-
Enlarge the holes in the bumper casing using hole cutter part no. 9997234. Place the hole tool's support sleeve on the inside, and the cutting part
on the outside of the bumper casing.
-
Clean the lower inside of the bumper cover using a mild soap solution.
-
Clean an area around the holes that is slightly larger than the sensor holder. Use isopropanol. Allow to dry.
< PREV PAGE
NEXT PAGE >