< PREV PAGE
NEXT PAGE >
XC70 AWD L6-3.2L VIN 98 B6324S (2009)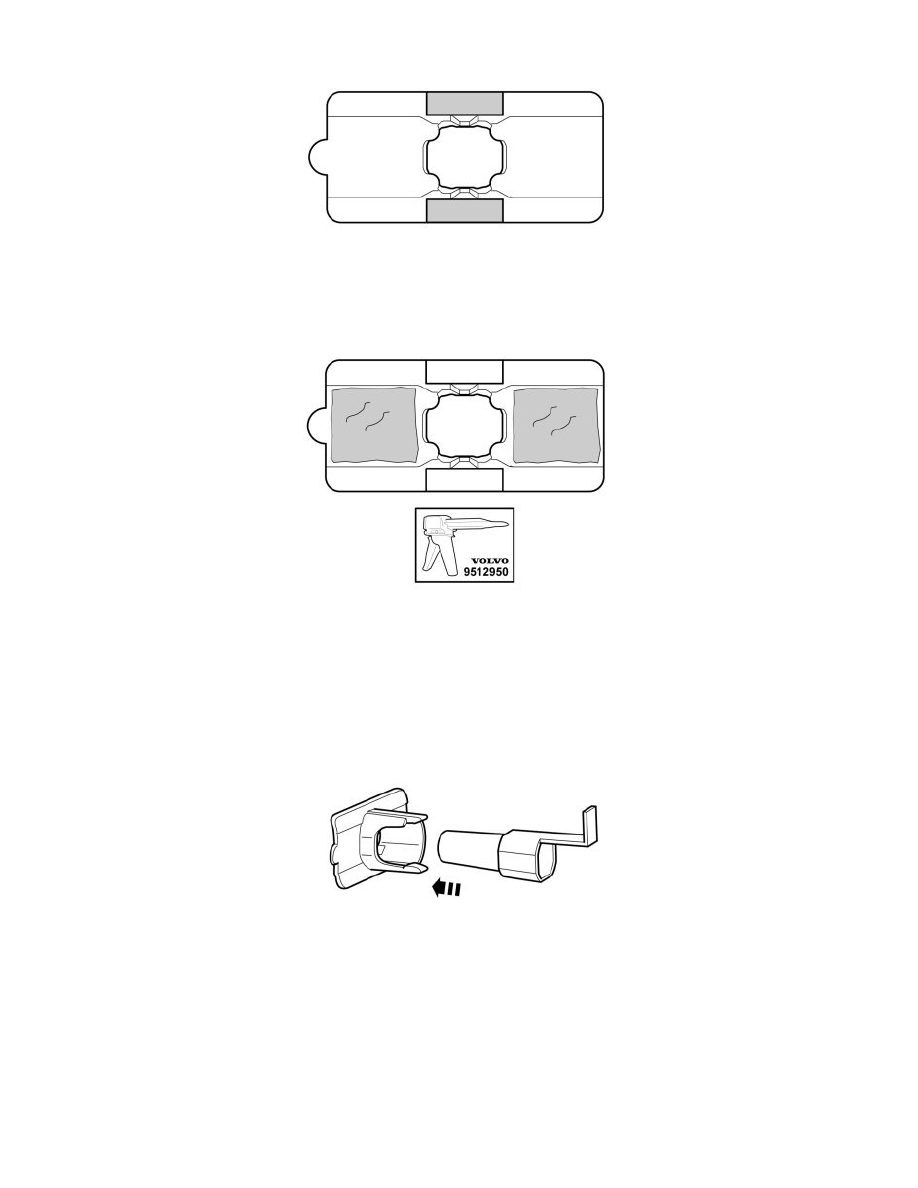 -
Apply two pieces of tape to the holder.
-
Remove the protective film from the tape.
-
Apply a thin and even layer of adhesive to a holder. The adhesive must be above the tape level.
Note! The adhesive must not come into contact with the tape.
The task of the tape is to secure the holders to the bumper casing until the adhesive has hardened after approximately 24 hours.
-
Install the centering tool in the holder.
-
Install the tool on the bumper cover.
-
Press the holder towards the casing, but only at the places where there is tape.
-
Hold the holder securely when removing the centering tool. The holder must be installed horizontally and in line with the bumper cover.
-
Repeat steps 37-39 until all four holders are in place.
< PREV PAGE
NEXT PAGE >