Acceleration/Deceleration Sensor|Service and Repair|Page 1729 >
< Trunk / Liftgate Position Sensor|Locations
XC70 AWD L6-3.2L VIN 98 B6324S (2009)
Sensors and Switches - Brakes and Traction Control
Acceleration/Deceleration Sensor
Component Information
Service and Repair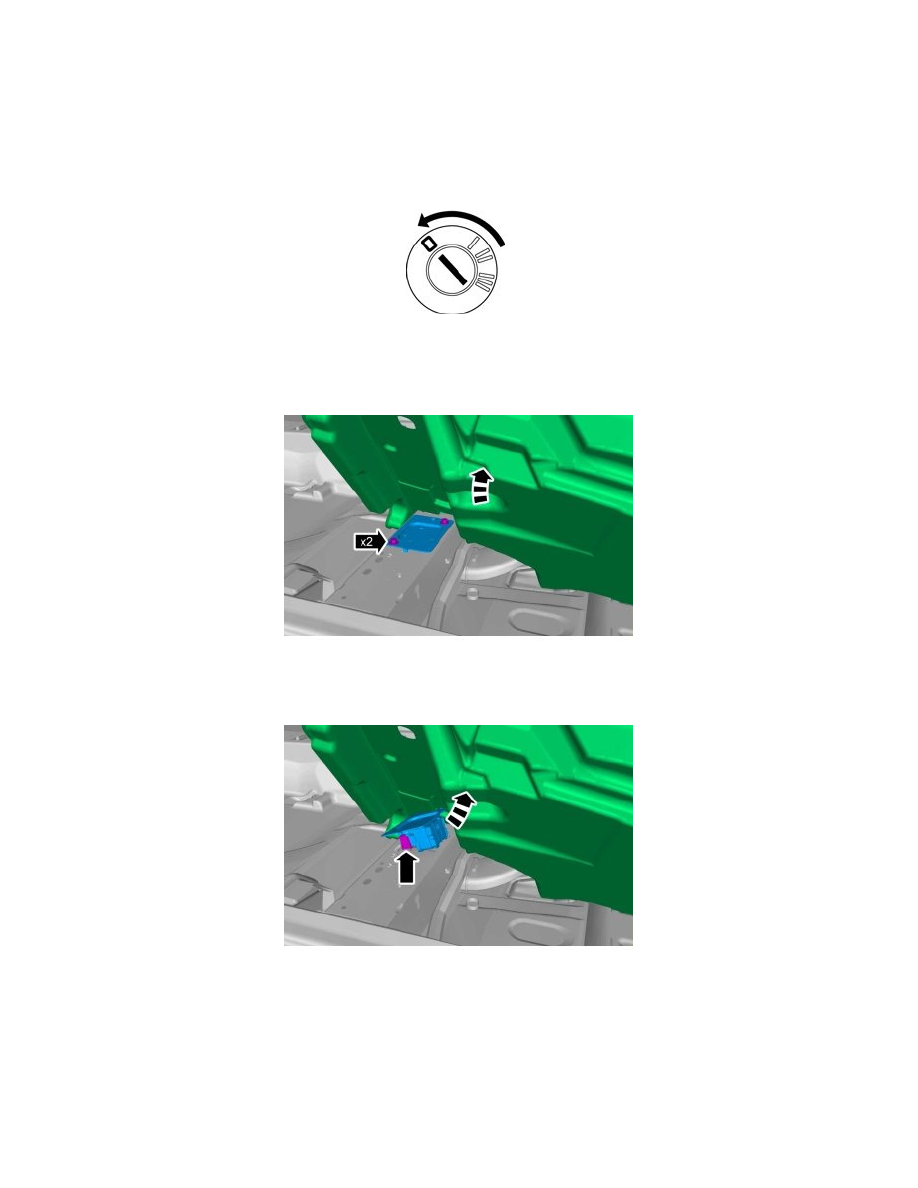 Acceleration/Deceleration Sensor: Service and Repair
Accelerometer and yaw angle sensor
Operation number: 38624-2
Removal
Note! Removal steps in this procedure may contain installation details.
Remove the following items:
-
Front seat  See: Body and Frame/Seats/Service and Repair/Front Seat 
-
Audio Module  See: Accessories and Optional Equipment/Radio, Stereo, and Compact Disc/Signal Processing Module/Service and Repair/Audio
Module 
Warning! Make sure that the sensor is correctly installed.
Torque: Yaw angle sensor , 3.7 Nm
Caution! If accidentally dropped install a new sensor.
Installation
To install, reverse the removal procedure.
Sensors and Switches - Brakes and Traction Control
Acceleration/Deceleration Sensor
Component Information
Service and Repair
Acceleration/Deceleration Sensor|Service and Repair|Page 1729 >
< Trunk / Liftgate Position Sensor|Locations