NEXT PAGE >
< PREV PAGE
XC70 AWD L6-3.2L VIN 98 B6324S (2009)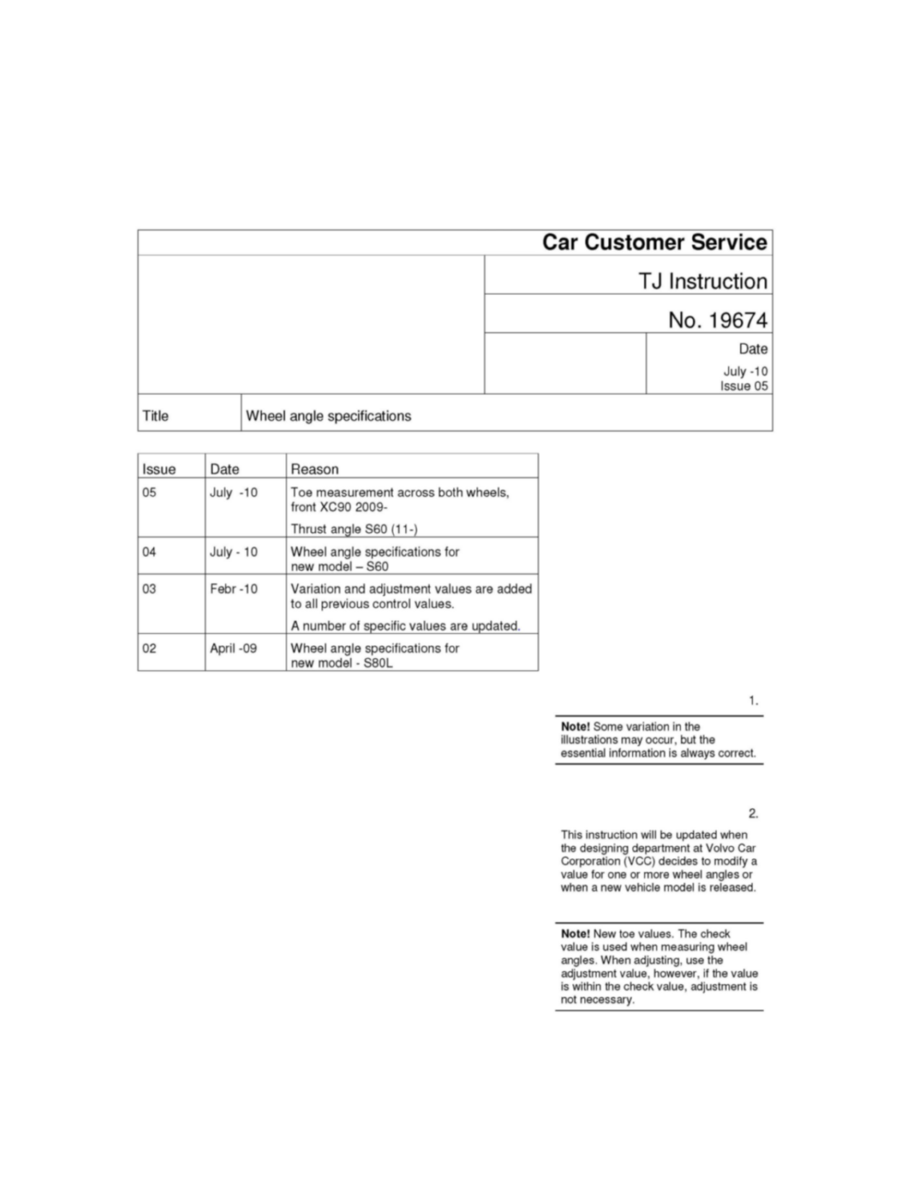 THIS DOCUMENT SUPERSEDES THE PREVIOUS RETAILER TECHNICAL JOURNAL 19674 DATED 02-09-2010. Wheel angle specifications
for the 2011 S60 have been added. PLEASE UPDATE YOUR FILES.
DESCRIPTION: Wheel angle specifications must be updated more often than the standard VIDA DVD update. Until further notice, Volvo Cars of North
America (VCNA) will use this Retailer Technical Journal (RTJ) to update and publish current wheel angles for Front Wheel Drive (FWD) and All
Wheel Drive (AWD) models. This RTJ is updated when the designing department at Volvo Car Corporation (VCC) modifies a value for one or more
wheel angles or when a new vehicle model is released.
SERVICE:
For the current wheel alignment specifications, please refer to the attached tables. Be sure the alignment equipment at your facility is updated.
NEXT PAGE >
< PREV PAGE