NEXT PAGE >
< PREV PAGE
XC70 AWD L6-3.2L VIN 98 B6324S (2009)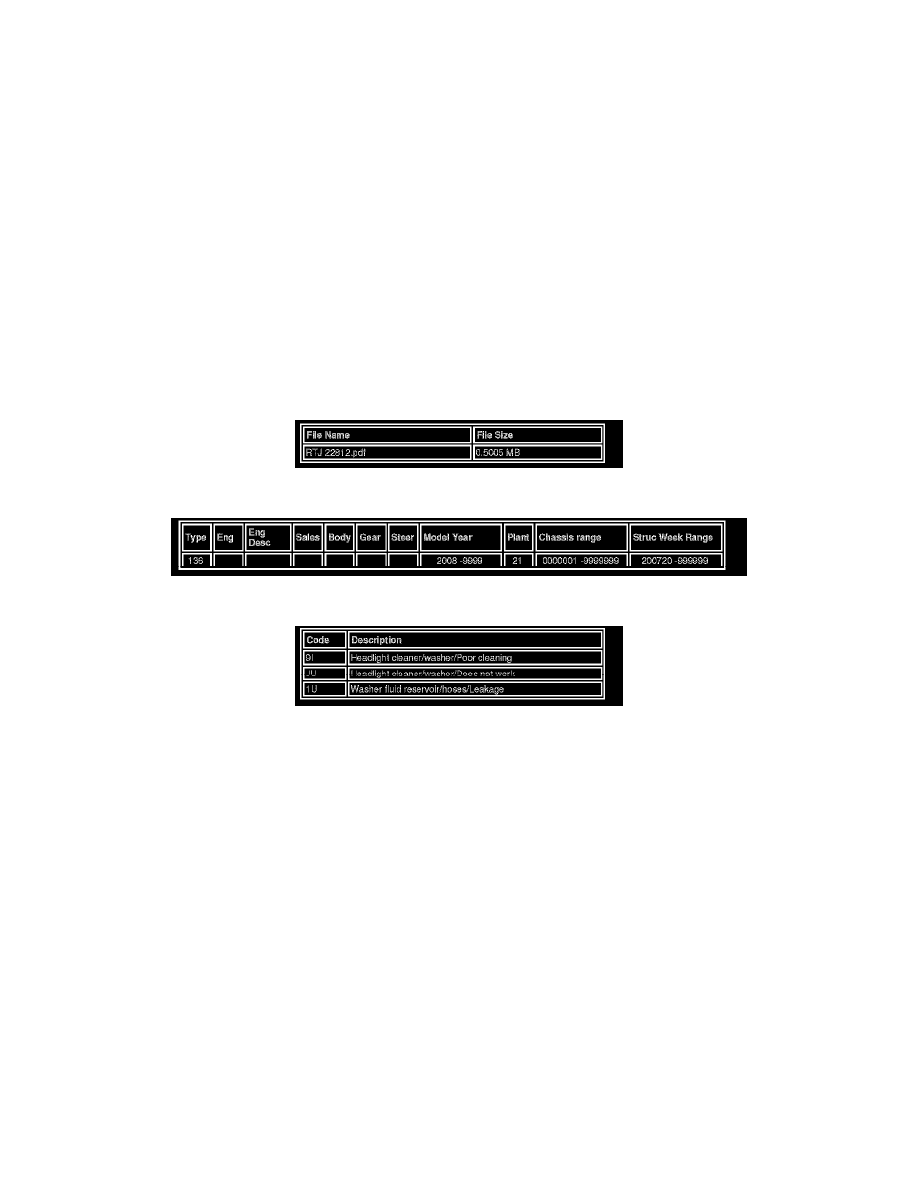 Headlamp Washer Hose: All Technical Service Bulletins
Lighting - Headlamp Washer Hose Leak/Wire Harness Damage
TIE - Technical Journal
Title Headlamp washer hose leakage
Ref No US22812.1.0 en-GB
Issuer -
Partner 3 US 7510 Volvo Car North America
Func Group 3634
Func Desc washer
Status Released
Status date 2010-09-20
Issue Date 2010-08-25
Reference
ATTACHMENT
VEHICLE TYPE
CSC
DTC
Text
CSC = Customer Symptom Code 
DTC = Diagnostic Trouble Code
Note!
If using a printed copy of this Retailer Technical Journal, first check for the latest online version.
DESCRIPTION:
Because of a possible touching condition between washer hose and front end beam the washer hose may start leaking.
This may cause a reduced function of the headlamp washer.
SERVICE:
In case of a leaking washer hose:
- remove the front bumper according Vida instruction gr 8 - 86 - 861.
NEXT PAGE >
< PREV PAGE