< PREV PAGE
NEXT PAGE >
XC90 L5-2.5L Turbo VIN 59 B5254T2 (2004)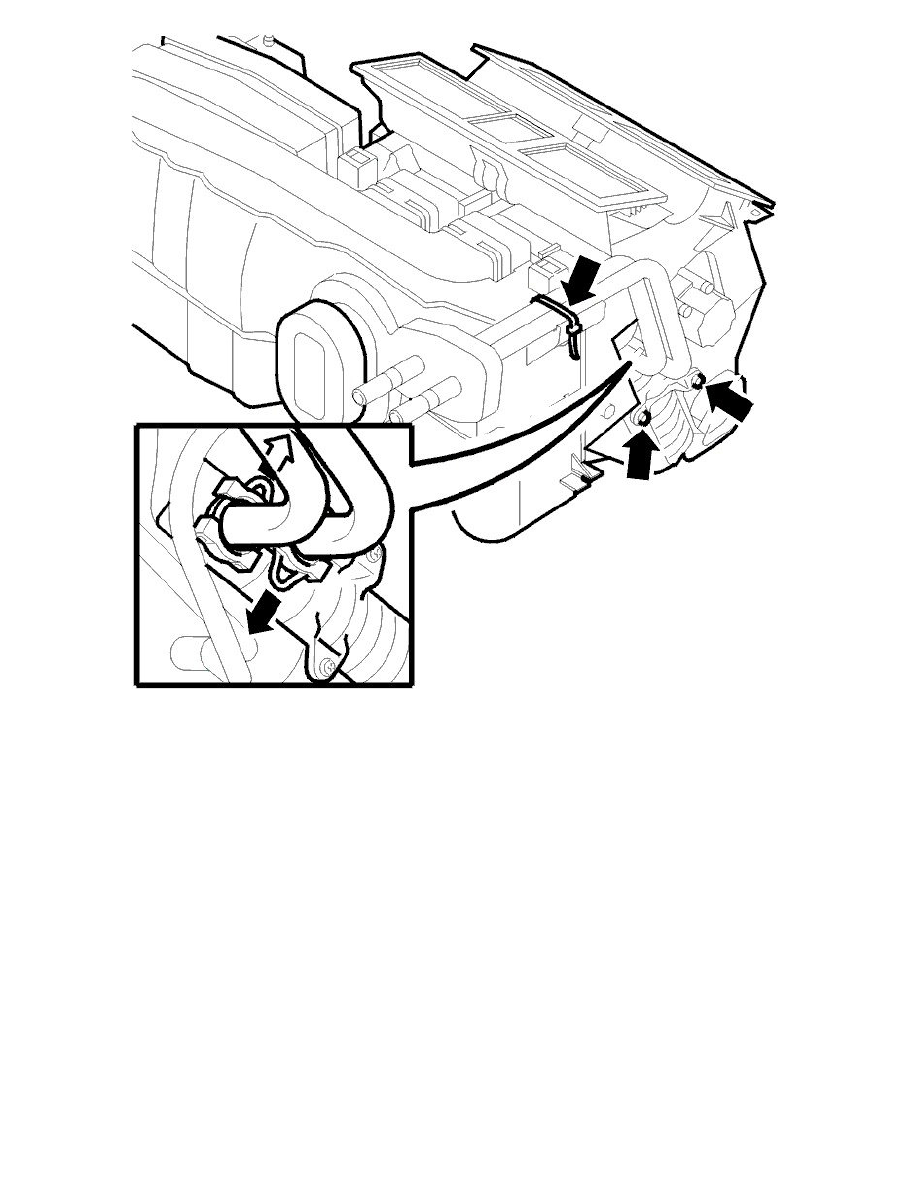 Remove: 
-
the soundproofing panel. See Soundproofing panel, replacing See: Body and Frame/Interior Moulding / Trim/Dashboard / Instrument
Panel/Service and Repair/Soundproofing Panel, Replacing 
-
the screw for the heat exchanger
-
the mounting brackets for the pipes.
Position plenty of paper under the heat exchanger and around the pipes.
Drain the coolant into a suitable container.
Detach the pipes and move them out of the way.
Pull out the heat exchanger.
Installing the heat exchanger
Note! Always use new O-rings.
Install the heat exchanger carefully.
Screw the heat exchanger into place.
Install: 
-
the upper pipe
-
the striker plate using round-nosed pliers.
Press in: 
-
the pipes using a screwdriver
-
the catch using a pair of pliers.
Install: 
< PREV PAGE
NEXT PAGE >