< PREV PAGE
NEXT PAGE >
XC90 L5-2.5L Turbo VIN 59 B5254T2 (2004)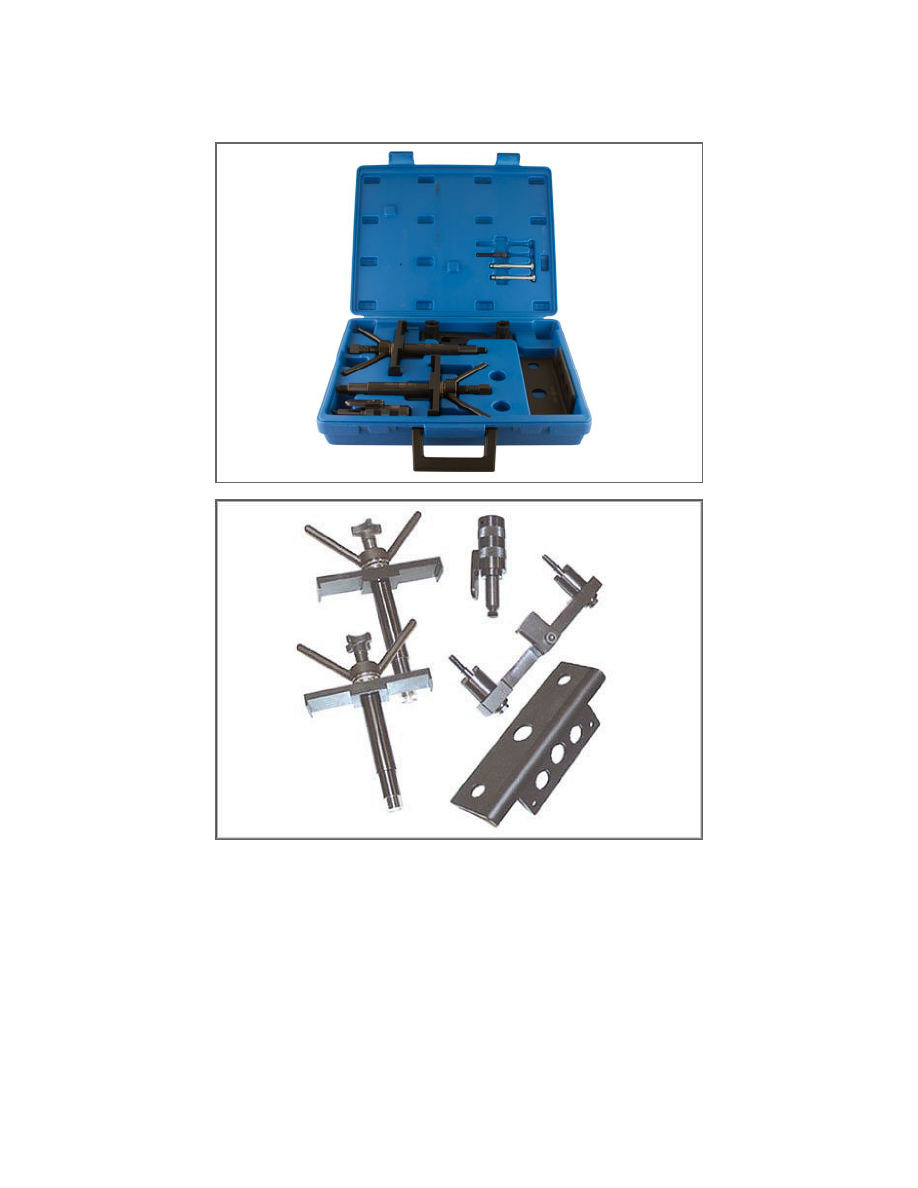 Camshaft: Tools and Equipment
Volvo Camshaft and Crankshaft Timing Alignment Set
AST tool# V 500
This tool is used for the alignment of the camshafts and crankshafts on all In-line 4, 5 and 6 cylinders twin cam motors through 2007, except the 3.2L. 
May also be used to align the camshafts with the cam cover.  
Comparable to Volvo tool numbers: 9995451, 9995452, 9995453 and 9995454. 
Applicable to Engines:
B6254GS, B6294T, B5234T4, B6294S2, B5244S6, B5204T2, B5234FS, B4184S2, B5254FS M 4.4, B4204T2, B5244S4, B5254T, B5234T9,
B4204T3(US)(CDN), B6304S3, B5204T4, B5244S5, B5204T3, B5204FS, B5252FS, B5254FS M 4.3, B4194T, B6294S, B5244T4, B6254FS,
B4184S, B5234T6, B5234T2, B6304FS2,GB5252S, B4204S2, B4204T, B5244S2, B5204T5, B5244T7, B4184S9, B4204T4, B6284T, B5234T5,
B6304FS, B4204T3, B5244SG2, B6244FS, B4184SJ, B4204T2 CVVT, B6304GS, B5254T4, B4184S3, B5234T3, B5244T2, B5244T3, B5244T5,
B5254T2, B4204S, B5244S7, B5204FT, B5234FT, B5234T8, B5234T7, B5244S, B4184S10, B4194T2, B5254T3, B5254S DENSO, B4164S,
B5254FS LH 3.2, B5244SG, B5244T, B4204T5, B5202FS, B4164S2, and D4192T2 
-
Used for Alignment of Camshafts and Crankshafts 
-
All In-line 4, 5 and 6 Cylinders Twin Cam Motors through 2007, except the 3.2L 
-
Made in USA
< PREV PAGE
NEXT PAGE >