NEXT PAGE >
< PREV PAGE
XC90 L5-2.5L Turbo VIN 59 B5254T2 (2004)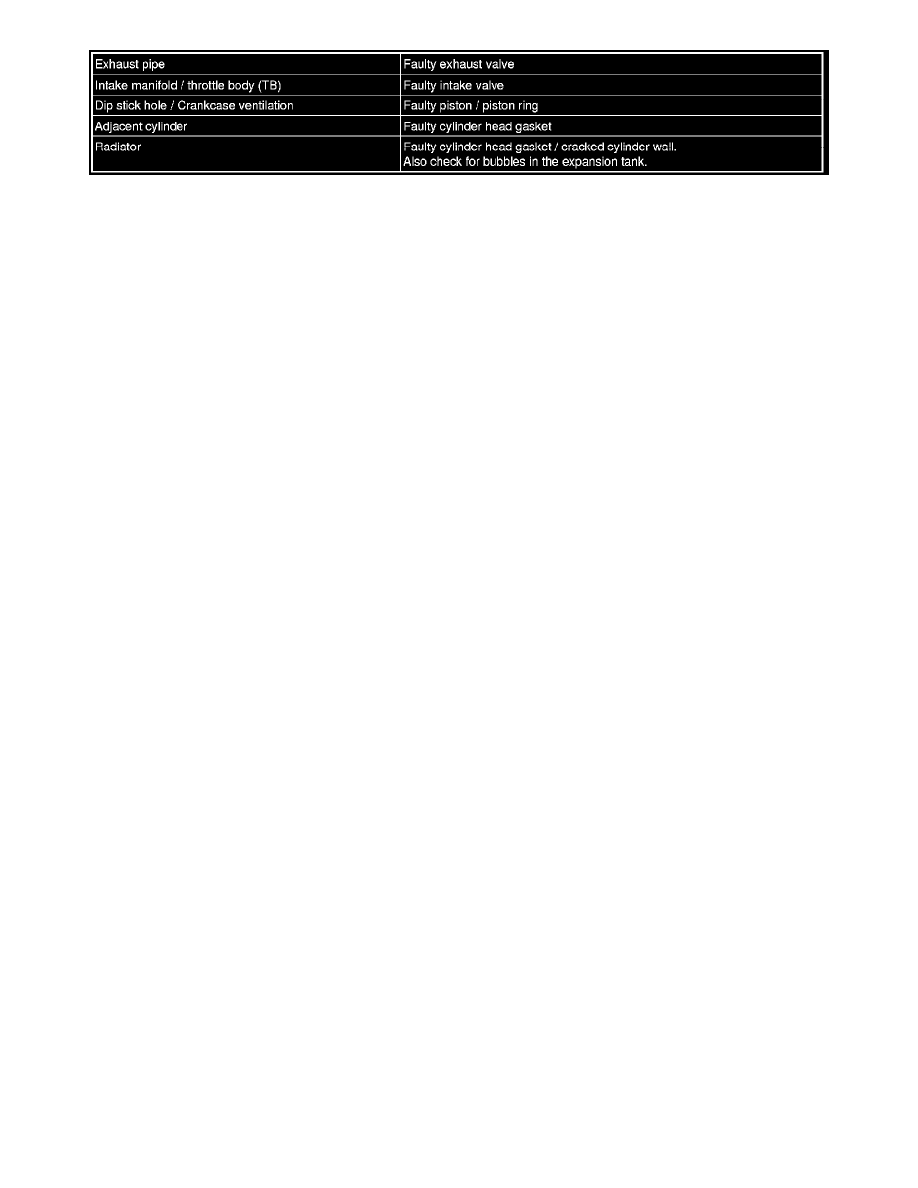 A mechanic's stethoscope or a rubber hose can be used as a listening device.
Note! There is leakage at the piston rings even on a perfect engine. This is the only place where a small leak is permissible.
Check
If a leak is detected that is assumed to come from the valve system, first check that the piston in the relevant cylinder is at top dead center (TDC).
Then try to set the piston just prior to top dead centre (TDC) and redo the test.
When repeating the leak test on the same engine, there are usually variations in the results of the measurements.
This is due to changes in the engine coolant temperature (ECT) and the piston not reaching the same position as in the previous test, and is affected by
the amount of oil on the piston rings at the time.
Other information
Use: 951 2775 Cylinder leak tester See: Tools and Equipment/951 2775 Cylinder Leak Tester.
For D5244TX diesel engines, use: 999 7222 Adapter See: Tools and Equipment/999 7222 Adapter.
NEXT PAGE >
< PREV PAGE