< PREV PAGE
NEXT PAGE >
XC90 L5-2.5L Turbo VIN 59 B5254T2 (2004)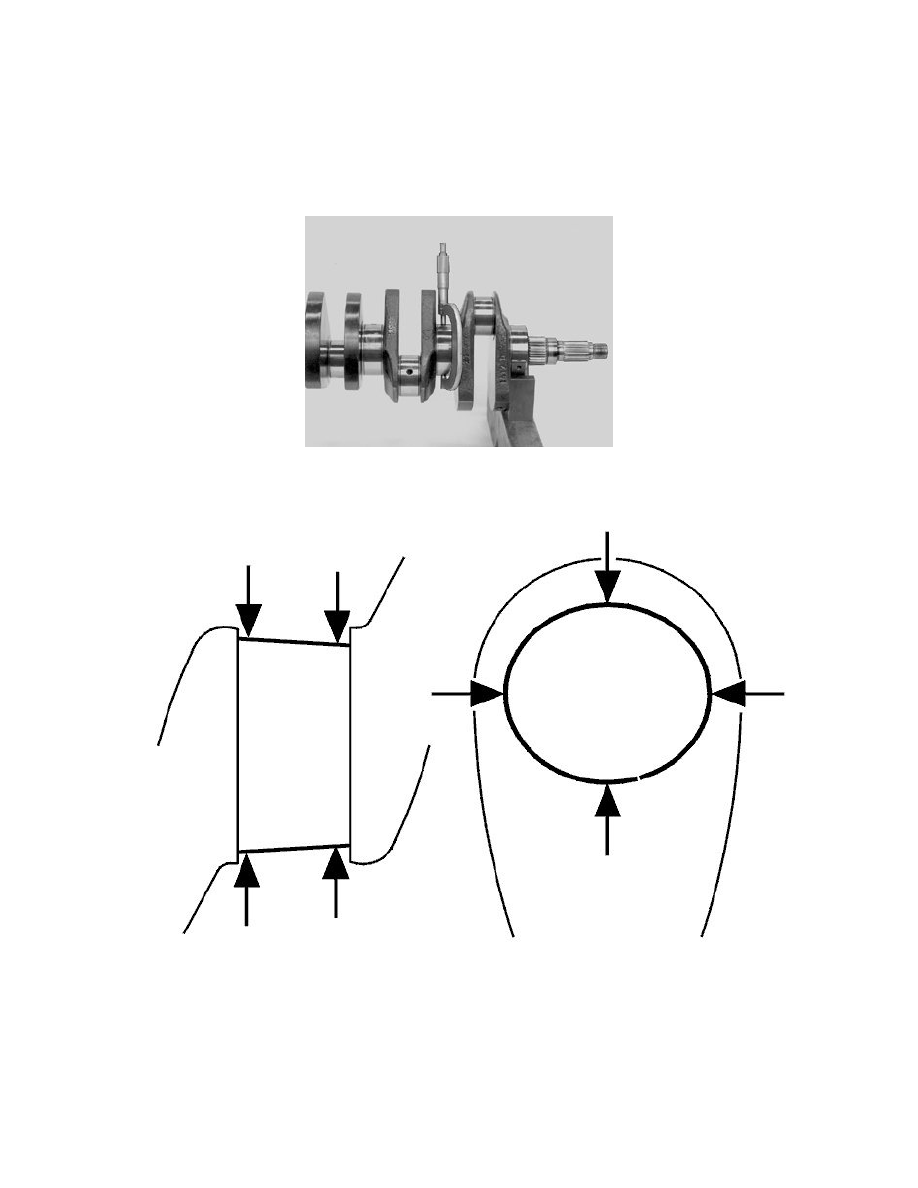 Crankshaft: Service and Repair
Crank Mechanism, Measuring
Measuring the crankshaft assembly
Note! The illustrations in this service information are used for different model years and / or models. Therefore there may be some variation.
However, the essential information in the illustrations is always correct.
Measuring the crankshaft
Use a micrometer.
Measure the out-of-round and taper of the bearing journal. Measure at a number of points laterally and longitudinally.
For the correct values for the connecting rod bearing journals and main bearing journals, see Specifications, mechanical See: Powertrain
Management/Computers and Control Systems/Engine Control Module/Specifications.
Check the out-of-true of the crankshaft
< PREV PAGE
NEXT PAGE >