< PREV PAGE
NEXT PAGE >
XC90 L5-2.5L Turbo VIN 59 B5254T2 (2004)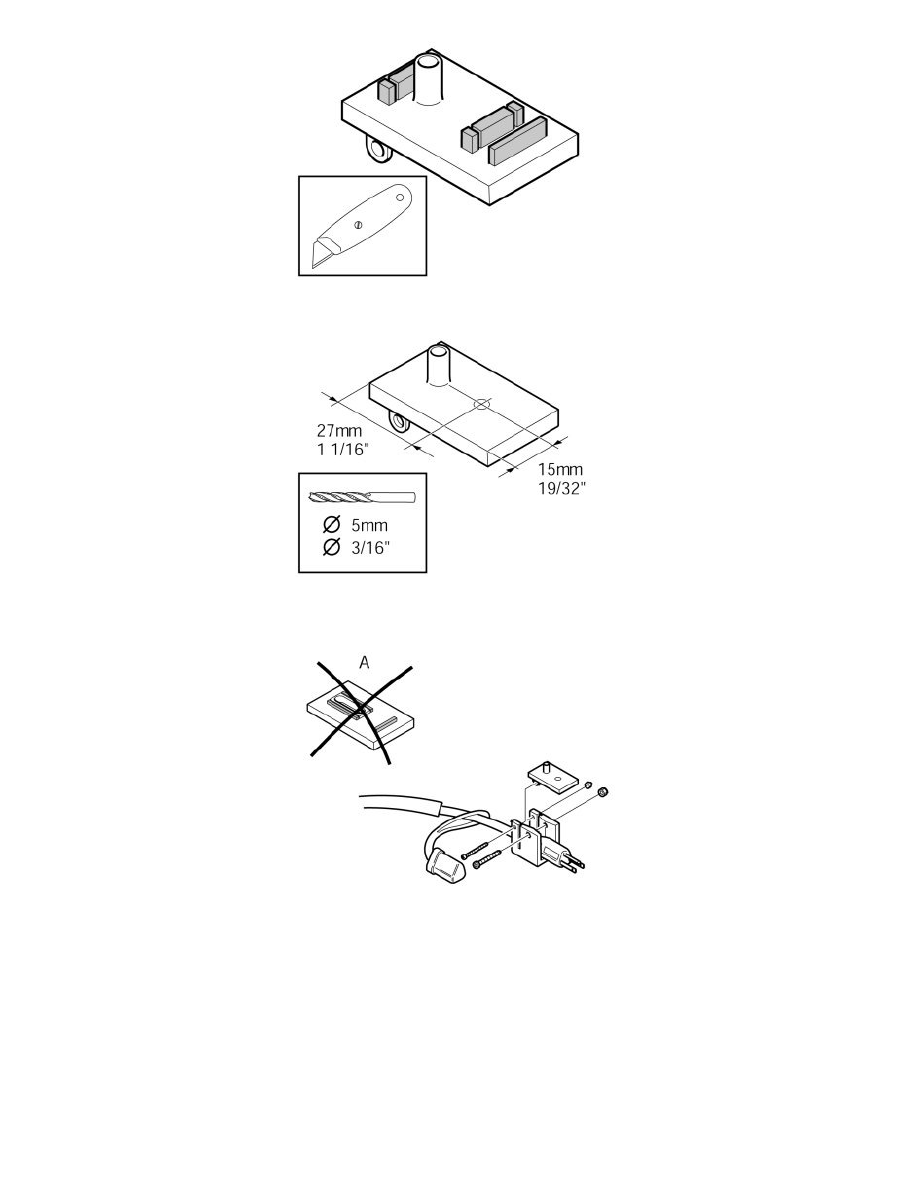 -
Cut-off all shaded sections on the mounting plate so that only the cylinder shaped section remains.
-
Drill a -5 mm (3/16 ") diameter hole in the mounting plate.
-
File down the edges of the holes.
-
Assemble the front intake as illustrated. The mounting plate (A) must not be used.
< PREV PAGE
NEXT PAGE >