< PREV PAGE
NEXT PAGE >
XC90 L5-2.5L Turbo VIN 59 B5254T2 (2004)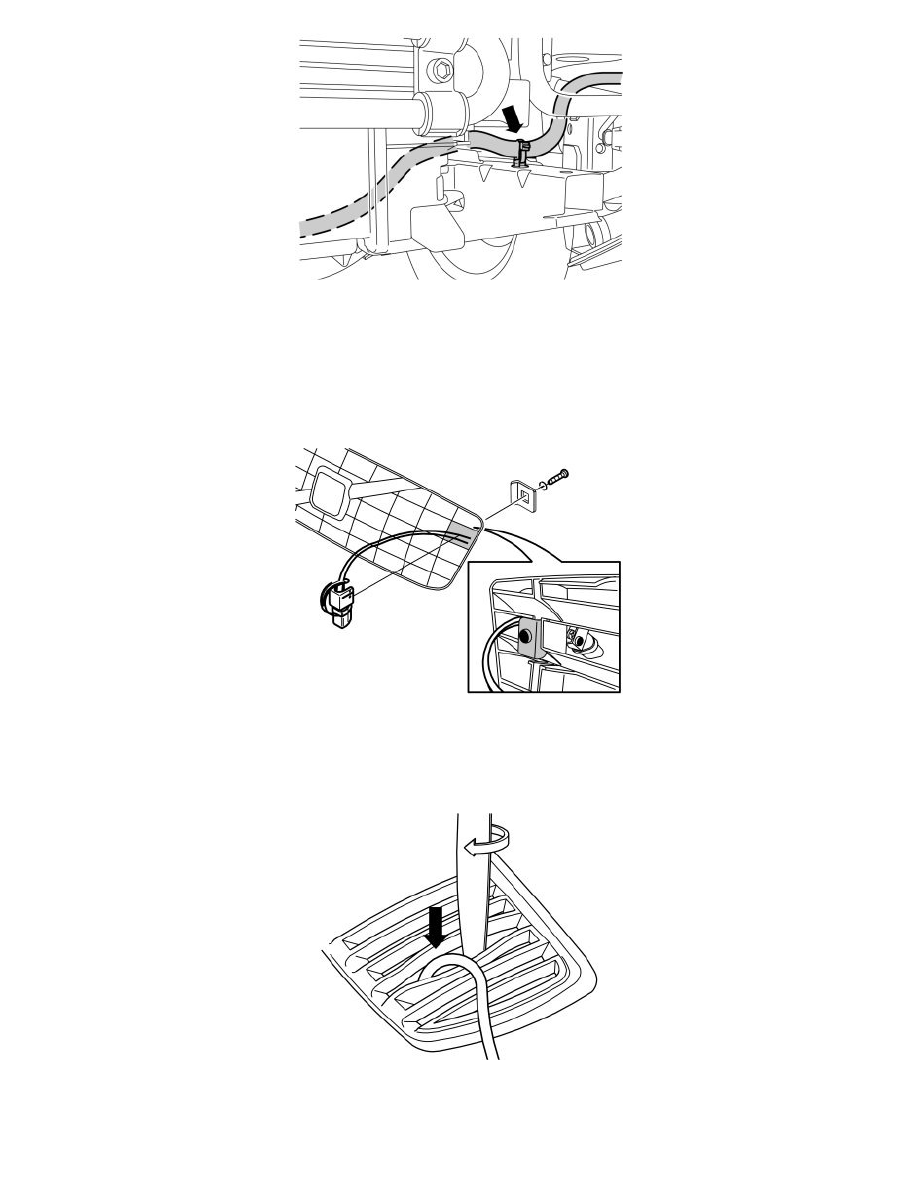 -
Pull the cable from the front intake over the skid plate, above the inside of the front left-hand side corner of the subframe, and down to the inside
of the left-hand side of the subframe.
-
Take the tie strap equipped with clip and press it into the hole on the top of the left-hand bracket for the skid plate.
-
Tighten the cable with the tie-strap.
Installing the front intake, applies to the S60/V70/S80
Image A applies to the S60 and XC70
-
Insert the cable through the next upper hole along to the left in the front grille. The cable must be inserted inside the weatherstrip at the edge of the
front grille.
-
Reinstall the front intake and tighten it with the screw.
Image B and C apply to the V70, and S80 up to and including model year -2003 (CH -334999)
< PREV PAGE
NEXT PAGE >