< PREV PAGE
NEXT PAGE >
XC90 L5-2.5L Turbo VIN 59 B5254T2 (2004)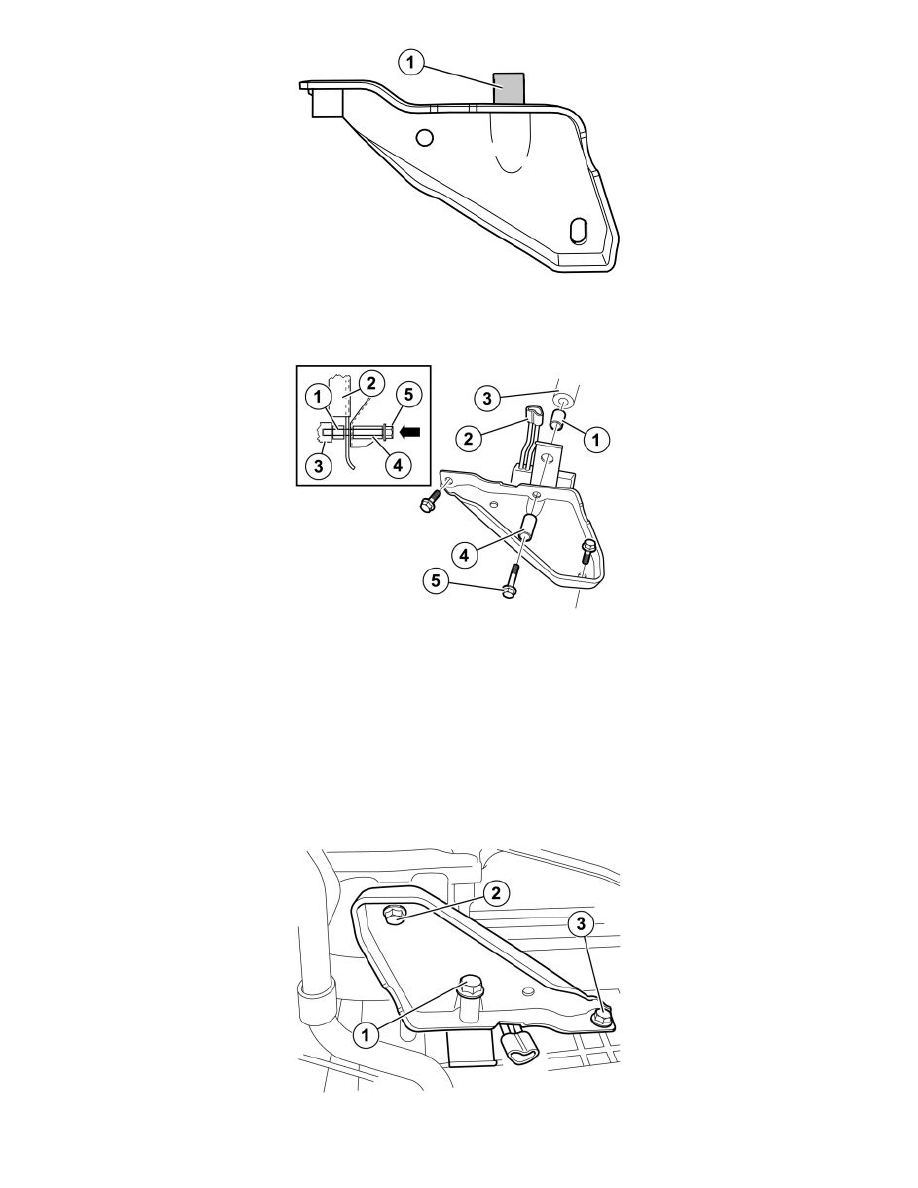 -
Knock off the spacer (1) from the stay. Grind off the welds if the spacer is secured too tightly.
Illustration B
-
Carefully clean the surface where the heater is to be located to provide good heat conduction to the engine block. Also clean the internal threads.
Hint: To facilitate the installation of the heater on the engine block, first secure the tensioner (2) by the heater using a small piece of butyl tape and then
also secure the spacer sleeve (1) on the rear side of the tensioner using a small piece of butyl tape.
Note! The bent section of the tensioner must point away from the heater.
-
Install space washer (1)(t=10 mm (25/64")) between tensioner (2) and the mounting in the engine block (3). Install the outer spacer washer (4) 
(t=32 mm (1 1/4")) on the outside of the bracket.
-
Thread through the long screw (5) so that everything is held together.
Illustration C
-
Thread the heater and the tensioner. Install the turbocharger stay and screw using the three screws as follows:
-
Screw the turbocharger stay into place through the tensioner in the mounting in the engine block, with the long screw (1).
< PREV PAGE
NEXT PAGE >