< PREV PAGE
NEXT PAGE >
XC90 L5-2.5L Turbo VIN 59 B5254T2 (2004)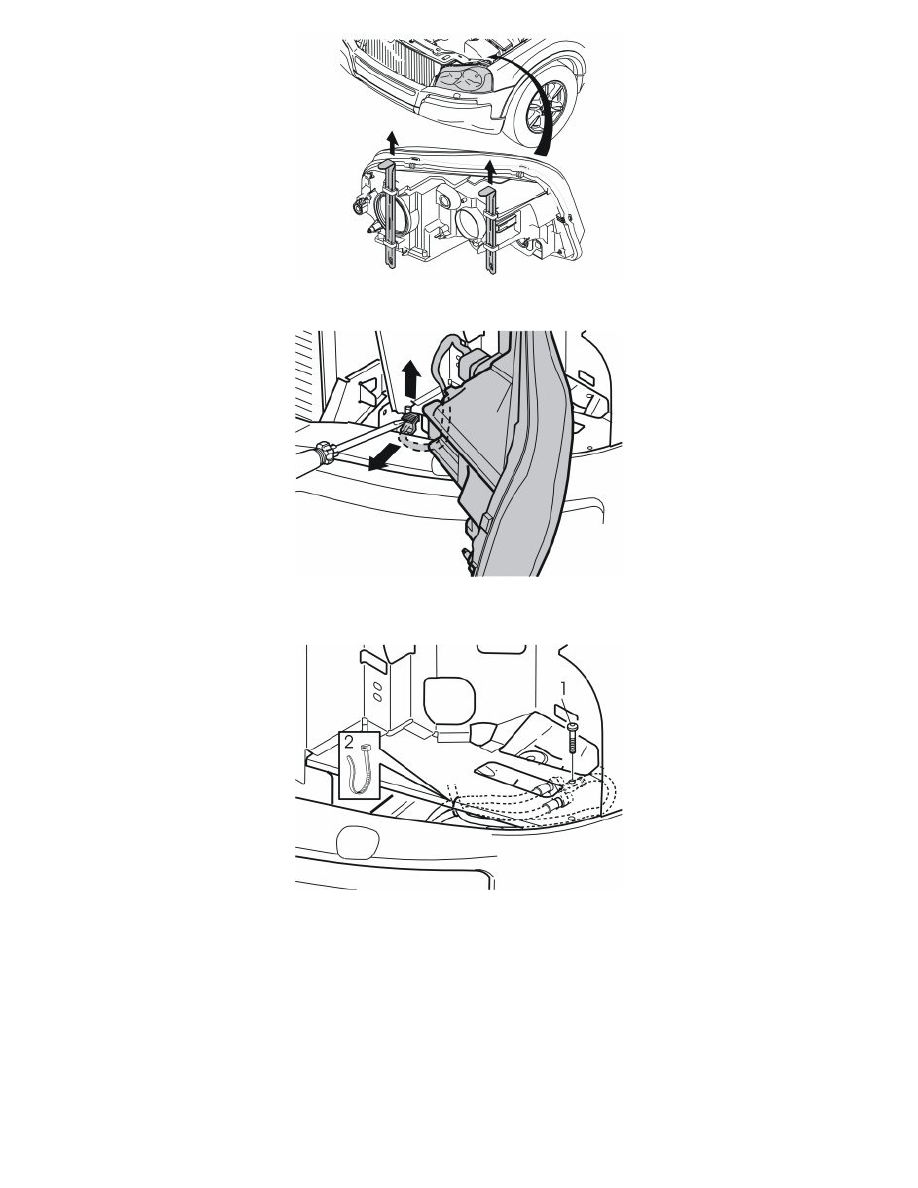 -
Detach the left-hand headlamp by pulling up the two cotter pins. Then carefully pull the headlamp forward.
-
Carefully pry up the catch on the headlamp connector. Use a screwdriver
-
Pull up the catch completely. Disconnect the connector. Place the headlamp to one side.
-
Remove the junction connector together with the wiring from the underside of the plate underneath the headlamp. First remove the screw and the
nut (1)
-
Cut off the tie strap (2)
-
Remove the locking sleeves over the cable splices on the junction connector. Disconnect the wiring
-
Place the junction connector to one side. This will not be used again.
< PREV PAGE
NEXT PAGE >