< PREV PAGE
NEXT PAGE >
XC90 L5-2.5L Turbo VIN 59 B5254T2 (2004)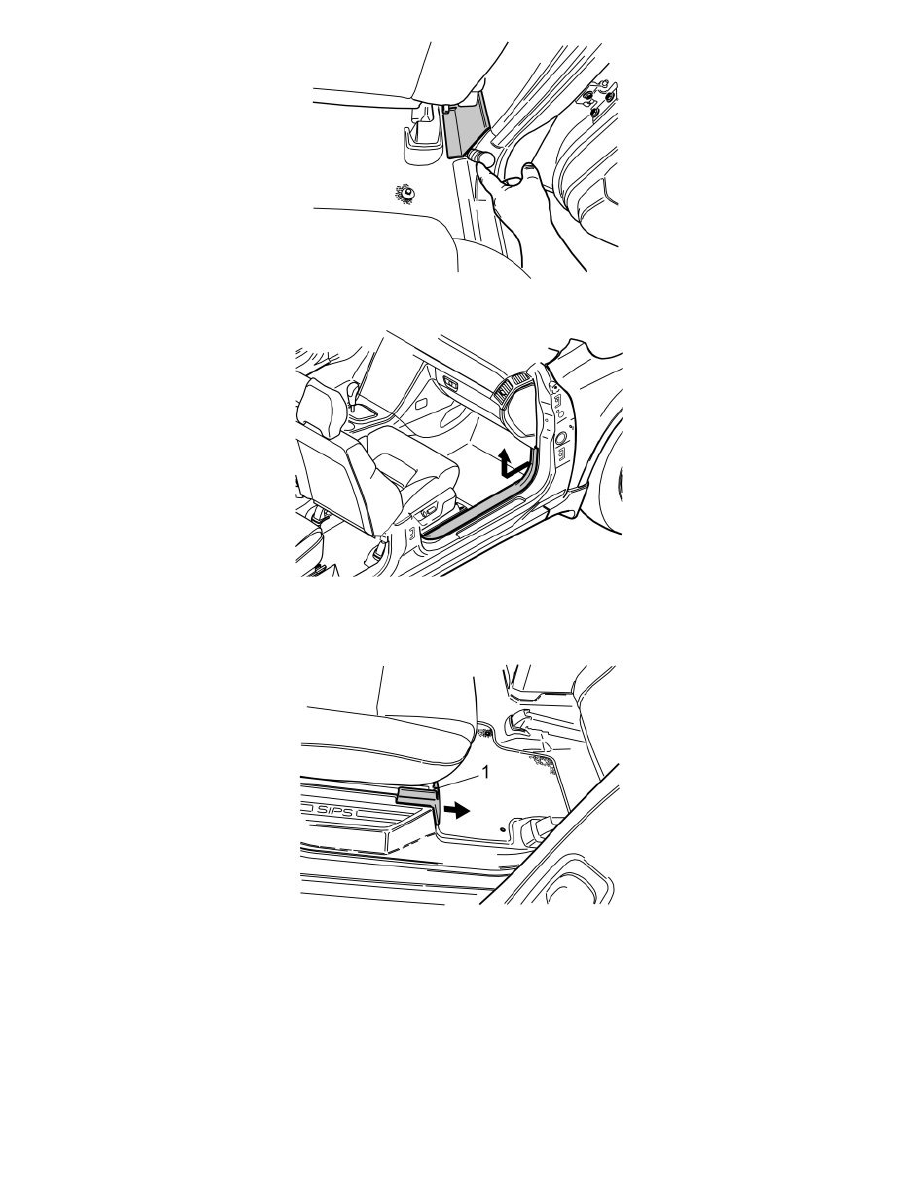 -
Carefully pry off the panel above the joint between the right-hand door sills, at the lower edge. Use a weatherstrip tool. Remove the panel.
-
Remove the sill trim panel for the right-hand front door. Pull it off, starting at the front edge, until the clip there has released. Continue backwards
until the remaining clips have released
-
Unhook the sill trim panel from the B-post panel.
-
Remove the panel in the right-hand front seat mounting on the right-hand seat in the second row. Push up the catch (1) on the top. Pull the panel
forward.
< PREV PAGE
NEXT PAGE >