< PREV PAGE
NEXT PAGE >
XC90 L5-2.5L Turbo VIN 59 B5254T2 (2004)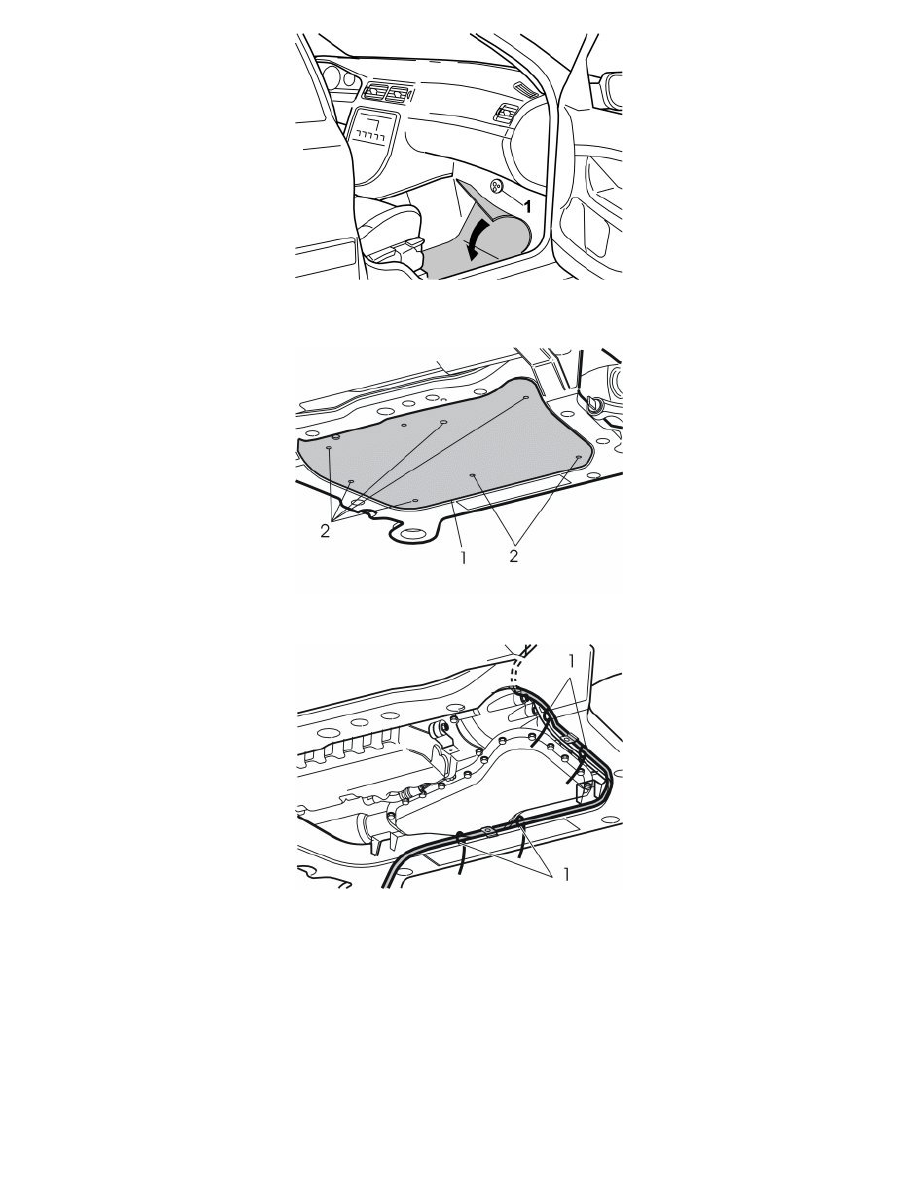 -
Push the carpet on the front right-hand side to one side
-
Press out the rubber grommet in the cowl panel (1).
-
Remove the engine splash guard (1) by first removing the screws (2).
-
Route the wiring down from the relay.
-
Take four tie straps from the kit. Secure the thin power supply cable (not the ground lead) at the cable for the passenger compartment connector
socket.
< PREV PAGE
NEXT PAGE >