< PREV PAGE
NEXT PAGE >
XC90 L5-2.5L Turbo VIN 59 B5254T2 (2004)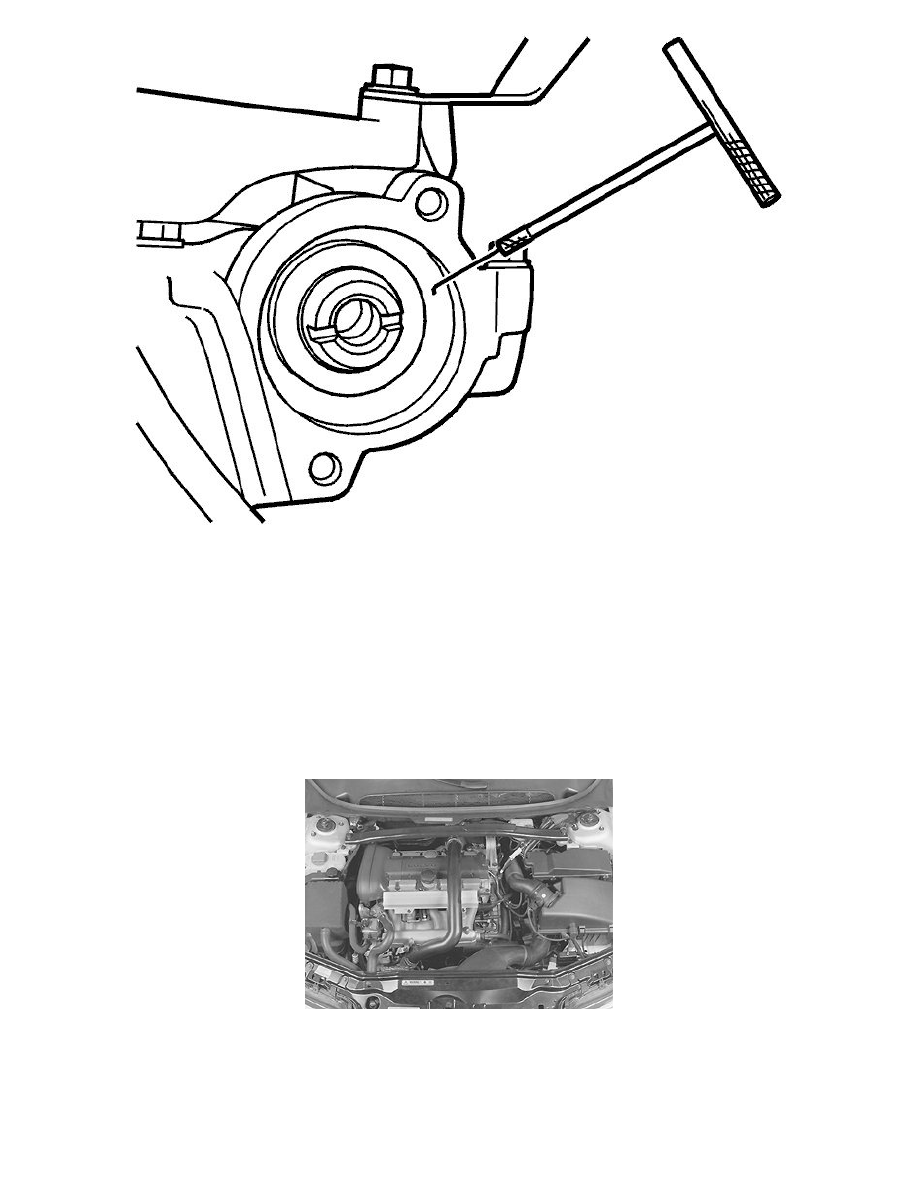 Pull out the seal. Use puller 999 5919 PULLER See: Tools and Equipment/999 5919 Puller. Use emery cloth 951 1024 to clean the shaft journal and
mating surface.
Note! When cleaning work around the shaft journal, not in and out. It is essential that any residue from the emery cloth and any other
contaminants are completely removed before the new sealing ring is installed.
Lubricate the surface of the seal that the camshaft rotates against. Install the camshaft seal. Use drift 999 5450 PUNCH See: Tools and Equipment/999
5450 Punch.
Note! The seal is normally pressed in so that it is level with the internal bevelled edge. If the shaft journal is showing signs of wear, the seal can
be pressed in 2 mm deeper by turning the drift socket.
Installing components
Install:
-
the trigger wheel
-
the camshaft position (CMP) sensor housing and a new cover
-
the torque rod bracket. Tighten
-
the cover over the ignition coils
-
the charge air pipe over the engine. Remove the seals
-
the air cleaner (ACL) cover and the intake air hose
< PREV PAGE
NEXT PAGE >