NEXT PAGE >
< PREV PAGE
XC90 L5-2.5L Turbo VIN 59 B5254T2 (2004)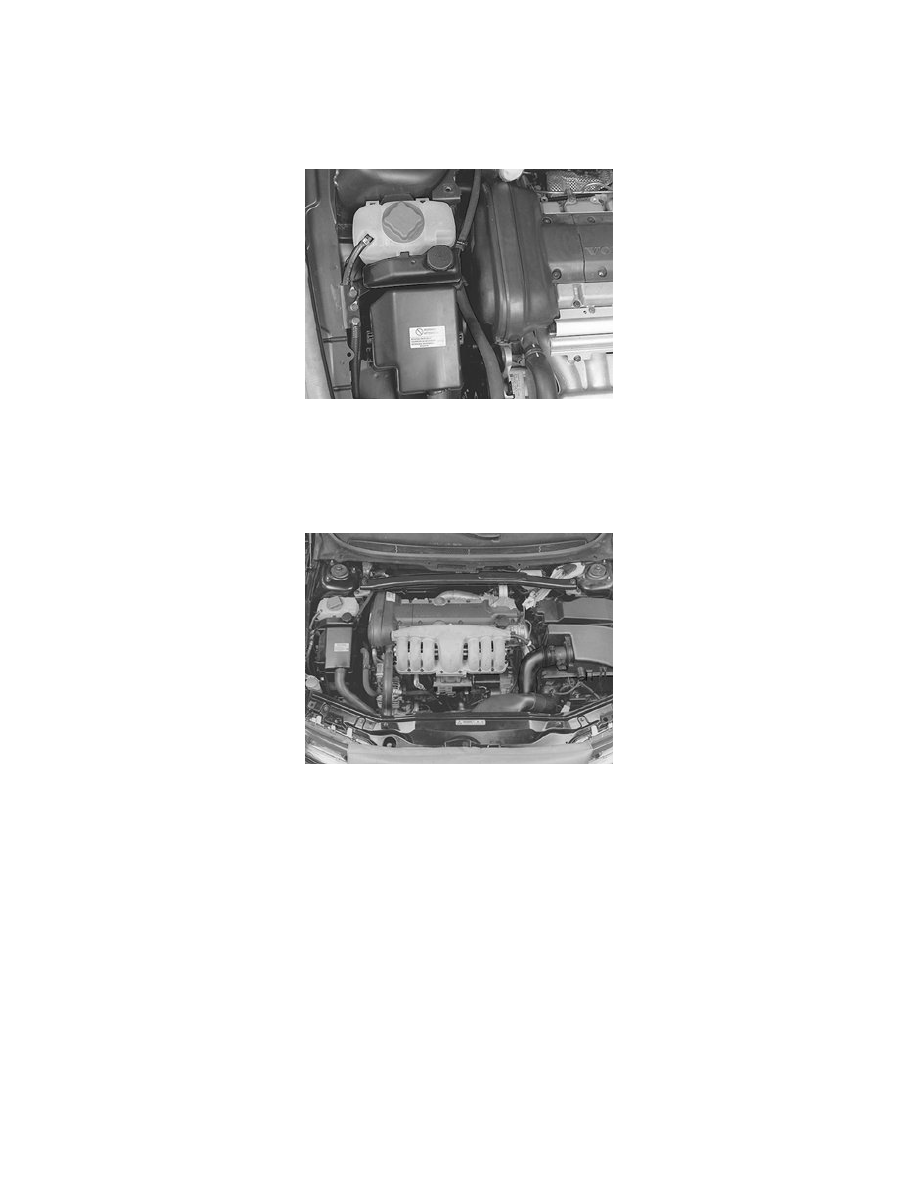 -
the camshaft position (CMP) sensor housing. Tighten the screws
-
a new cover at the rear edge of the camshaft.
Install the auxiliaries belt around the pulley on the crankshaft.
 Install:
-
the plastic nuts for the cover in the right-hand wing liner
-
the right front wheel. See Installing wheels See: Maintenance/Wheels and Tires/Wheels/Service and Repair.
Install:
-
front timing cover. Tension the auxiliaries belt. Check that it is correctly positioned on all pulleys
-
the expansion tank
-
the hose between the expansion tank and the radiator. Remove the lock grip pliers
-
the servo reservoir
-
the upper timing cover.
Install:
-
the engine stabilizer brace. Tighten the screws
-
the screw holding the engine stabilizer brace to the bracket on the engine. Tighten
-
the battery negative lead. Also read Battery, disconnecting See: Starting and Charging/Battery/Service and Repair/Procedures/Battery,
Disconnecting.
Final check
Check and top up if required:
-
coolant level
-
the servo fluid level.
Test drive the engine.
Removing/Installing the rear camshaft seal
Preparation
NEXT PAGE >
< PREV PAGE