< PREV PAGE
NEXT PAGE >
XC90 L5-2.5L Turbo VIN 59 B5254T2 (2004)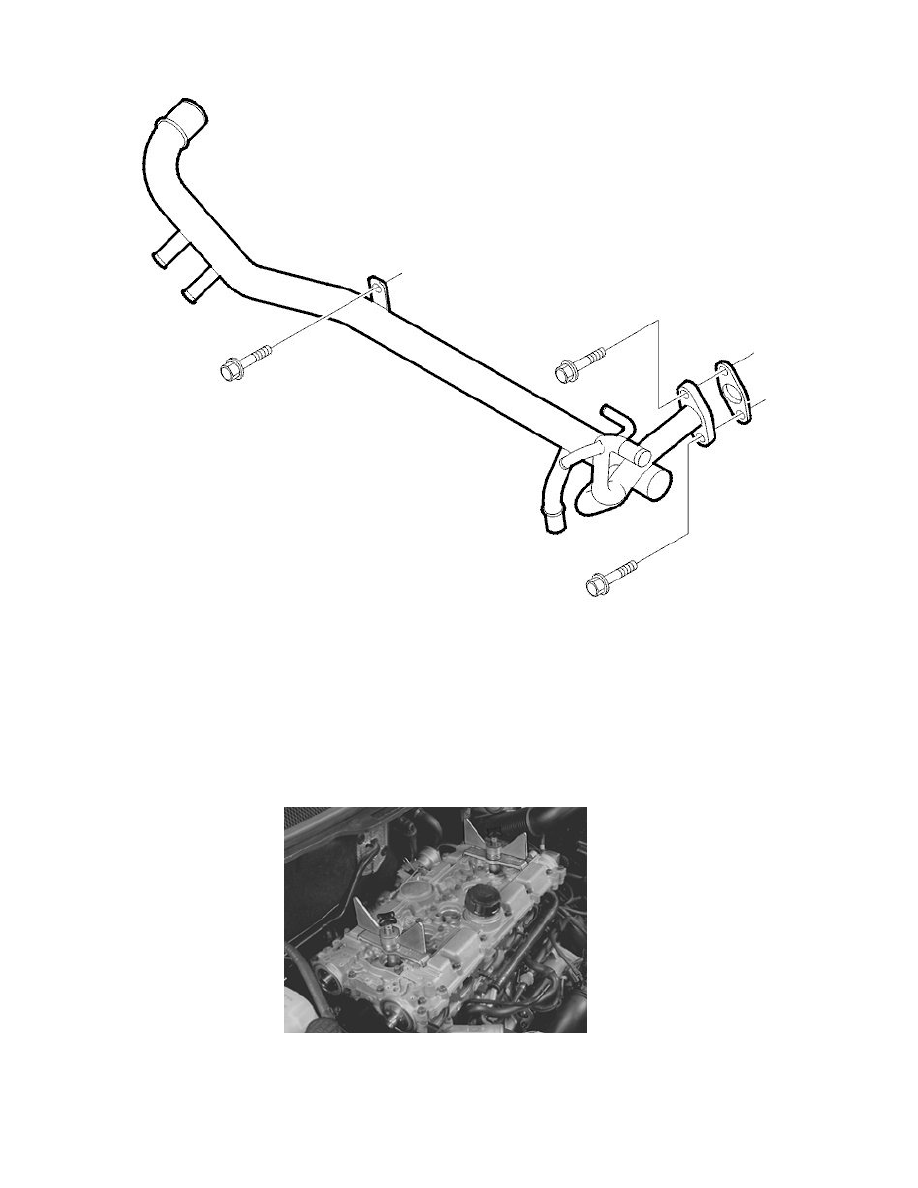 Remove:
-
the screw that holds the coolant pump intake pipe to the engine block a few turns. Leave the screw in place
-
the two screws for the connection between the coolant pipe and the bypass channel. Carefully turn the pipe to remove it from the cylinder block.
Removing the camshaft cover and cylinder head
-
Remove the spark plugs from cylinders 1 and 5
-
Install 2 tools 999 5454 PRESS TOOL See: Tools and Equipment/999 5454 Press Tool. Leave a 2-3 mm gap to the camshaft cover.
Note! Make sure that the screw in the sparkplug thread is fully tightened. VVT-solenoid (variable valve timing).
< PREV PAGE
NEXT PAGE >