< PREV PAGE
NEXT PAGE >
XC90 L5-2.5L Turbo VIN 59 B5254T2 (2004)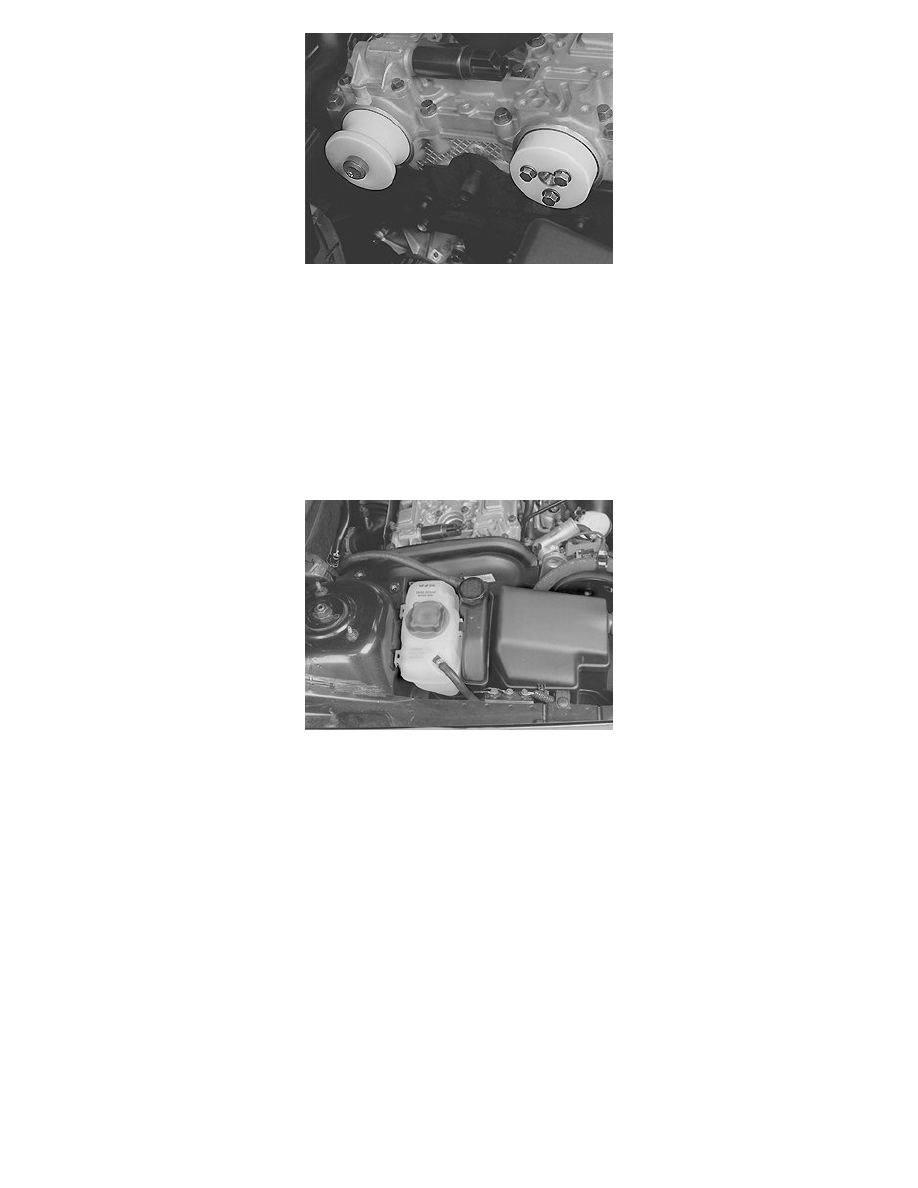 -
Use drift 999 5718 Drift See: Tools and Equipment/999 5718 Drift.
-
Lubricate the surface of the seal that the camshaft rotates against.
-
Use the variable valve timing unit / timing belt pulley mounting screws. Tighten the screws until the drift bottoms out
-
Remove the drift
-
Install the screw holding the inner timing cover to the cylinder head.
Checking and adjusting the variable valve timing unit
Check and adjust the variable valve timing unit. See: Variable valve timing unit, checking and adjusting See: Actuators and Solenoids - Engine/Variable
Valve Timing Actuator/Testing and Inspection 
Installing components
Install:
-
front timing cover
-
the cable duct to the mountings on the right suspension turret
-
the auxiliaries belt
-
the expansion tank
-
the servo oil reservoir
-
the bleed hose to the expansion tank. Tighten the clamp.
Check that the hoses are installed correctly.
Connect the connectors for the ABS sensor at the right suspension turret and for the coolant level sensor in the expansion tank.
< PREV PAGE
NEXT PAGE >