< PREV PAGE
NEXT PAGE >
XC90 L5-2.5L Turbo VIN 59 B5254T2 (2004)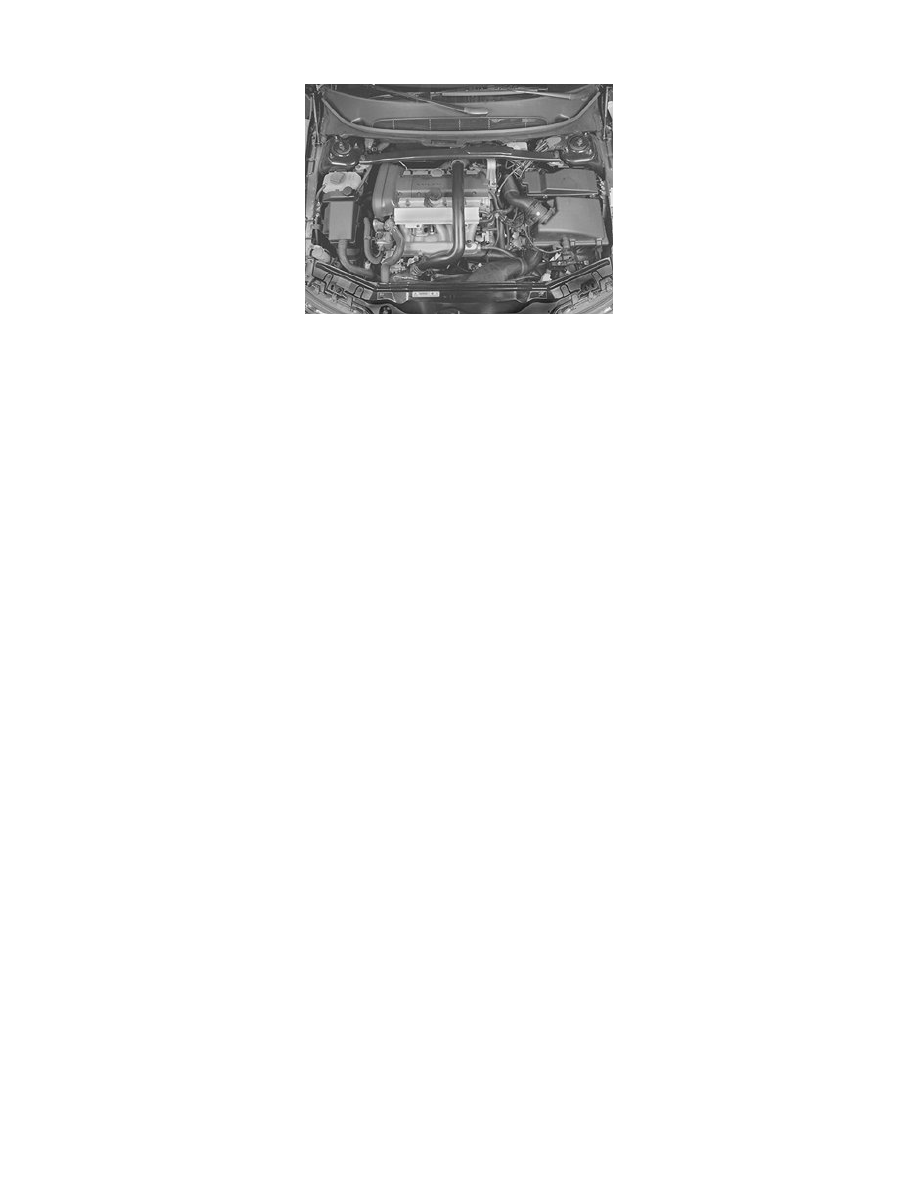 -
the plastic nuts for the hatch in the right fender liner
-
the right front wheel. See Installing wheels See: Maintenance/Wheels and Tires/Wheels/Service and Repair.
Lower the car.
Tighten the pipe screw for the turbocharger (TC) oil pressure pipe. See Tightening torque See: Specifications/Mechanical Specifications/Tightening
Torque.
Install:
-
the ground strips between the cylinder head and the firewall
-
the engine stabilizer brace between the suspension turrets Clamp the servo hose at the right-hand engine stabilizer brace mounting
-
the negative battery lead. First read Battery, disconnecting See: Starting and Charging/Battery/Service and Repair/Procedures/Battery,
Disconnecting.
Check
Replace the oil and oil filter if necessary.
Check:
-
the engine oil level
-
the servo oil level
-
the coolant level.
Warm up the engine until the thermostat opens.
Check the engine for leaks.
Top up the coolant if necessary.
< PREV PAGE
NEXT PAGE >