< PREV PAGE
NEXT PAGE >
XC90 L5-2.5L Turbo VIN 59 B5254T2 (2004)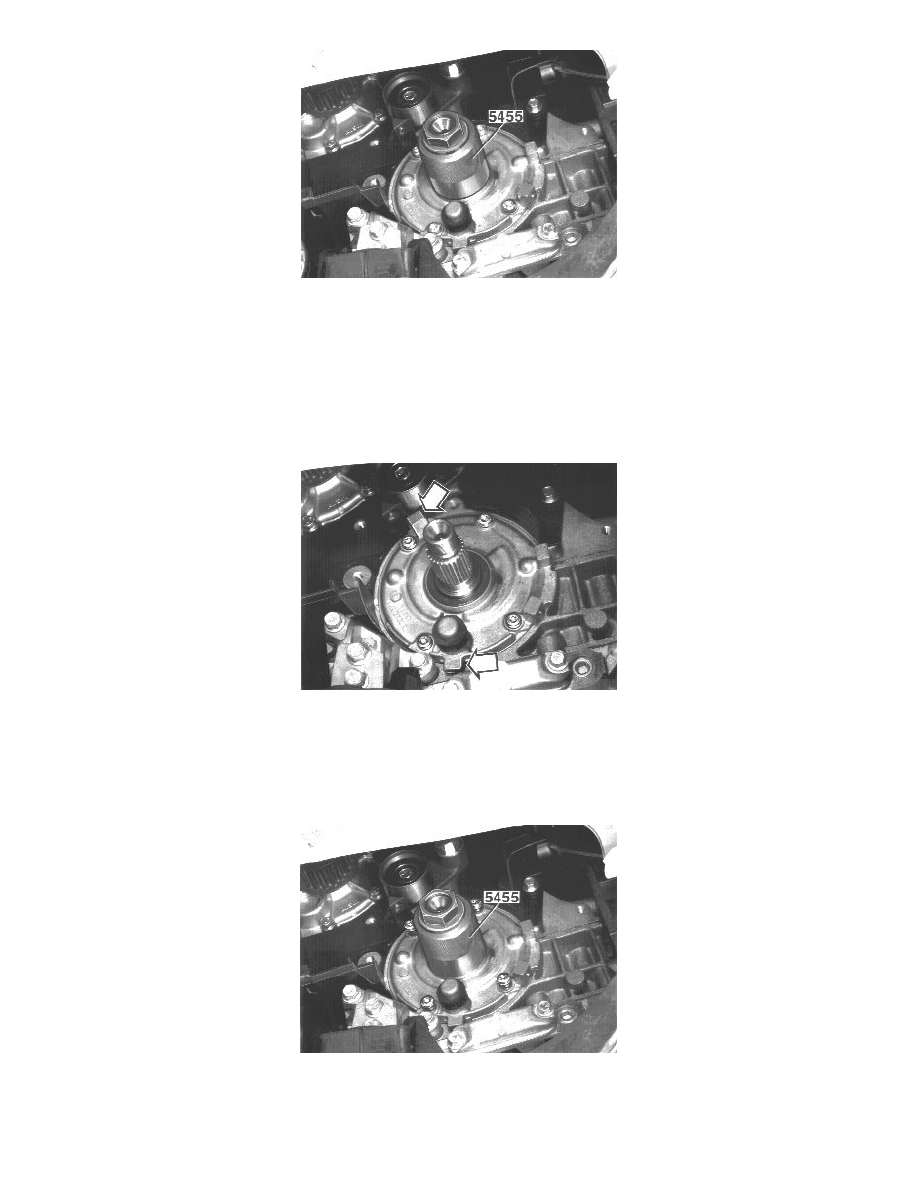 -
Remove the old seal using a groove-cut chisel or: 999 5919 PULLER See: Tools and Equipment/999 5919 Puller 
-
Clean the mating surface
-
Grease and install a new seal.
Use tool 999 5455 PUNCH See: Tools and Equipment/999 5455 Punch 
-
Press in the seal using a drift and the crankshaft center nut. As illustrated.
Note! Ensure that the crankshaft does not rotate when pressing in the crankshaft seal.
Remove the oil pump
-
Remove the four oil pump screws
-
Remove the oil pump.
Use a groove-cut chisel and carefully break at the stop lugs
-
Clean the gasket face and the mating surfaces.
Install the oil pump
Install new oil pump
-
Install a new gasket
-
Carefully insert the oil pump over the end of the crankshaft.
< PREV PAGE
NEXT PAGE >