< PREV PAGE
NEXT PAGE >
XC90 L5-2.5L Turbo VIN 59 B5254T2 (2004)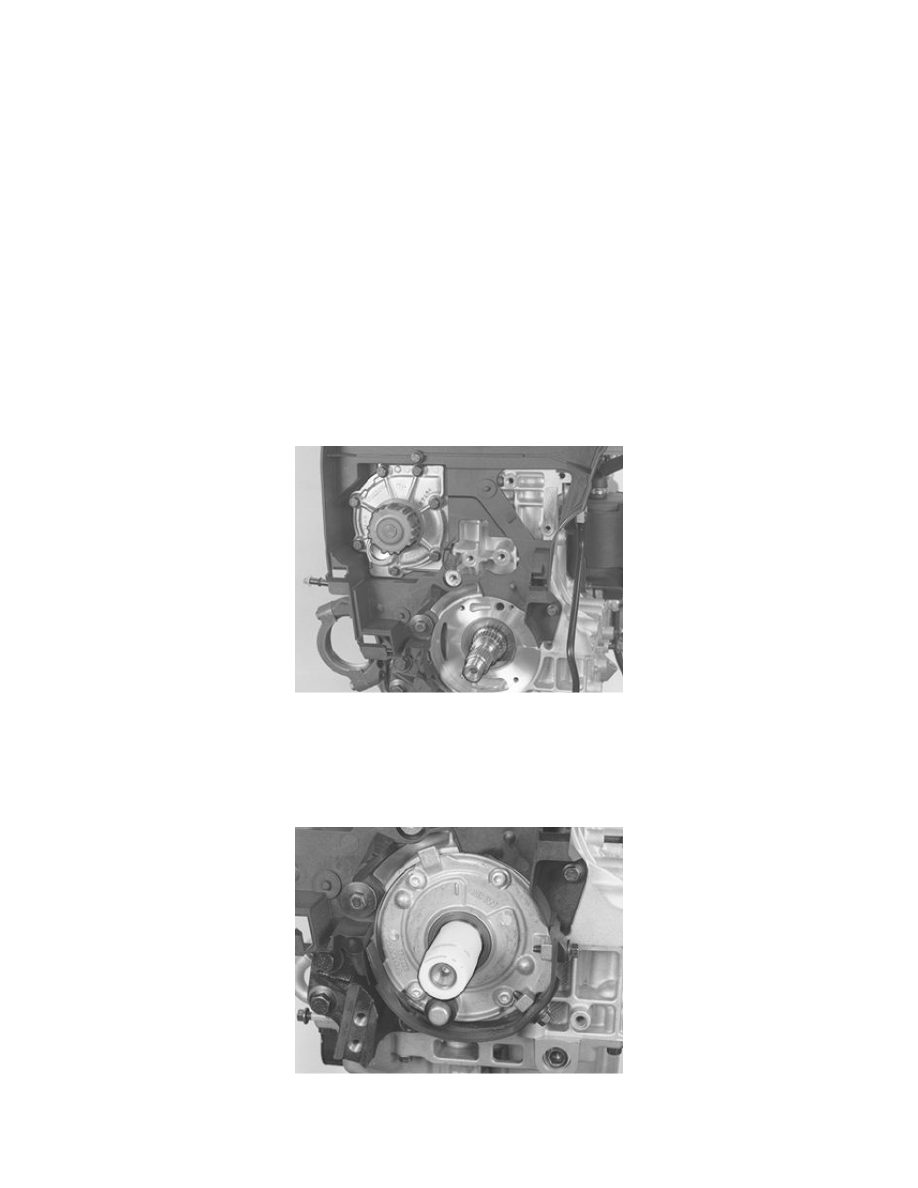 The thermostat can be tested in warm water.
Maximum opening must occur within 2 minutes in water at opening temperature.
Marking.90° C
Starts to open at.90°C
Fully open at.105°C
Belt Transmission, Assembly
Belt transmission, assembly
Special tools:
999 5747 Socket See: Tools and Equipment/999 5747 Socket 
Note! As the illustrations in this service information are used for different model years and / or models, some variation may occur. However,
the essential information in the illustrations is always correct.
Tightening torque
For tightening torques not in the text, see Tightening torque See: Specifications/Mechanical Specifications/Tightening Torque.
Installing the water pump
Install the rear timing cover.
Screw into place at the three mounting points.
Install the water pump with a new gasket.
Apply thread sealant, P/N 11-61 056, to all the screws for the water pump. Tighten crosswise.
Installing the oil pump
Use a new gasket and a new O-ring around the oil pump housing.
Screw sliding sleeve 999 5747 into place at the front of the crankshaft journal.
Press in the pump over the sliding sleeve.
< PREV PAGE
NEXT PAGE >