< PREV PAGE
NEXT PAGE >
XC90 L5-2.5L Turbo VIN 59 B5254T2 (2004)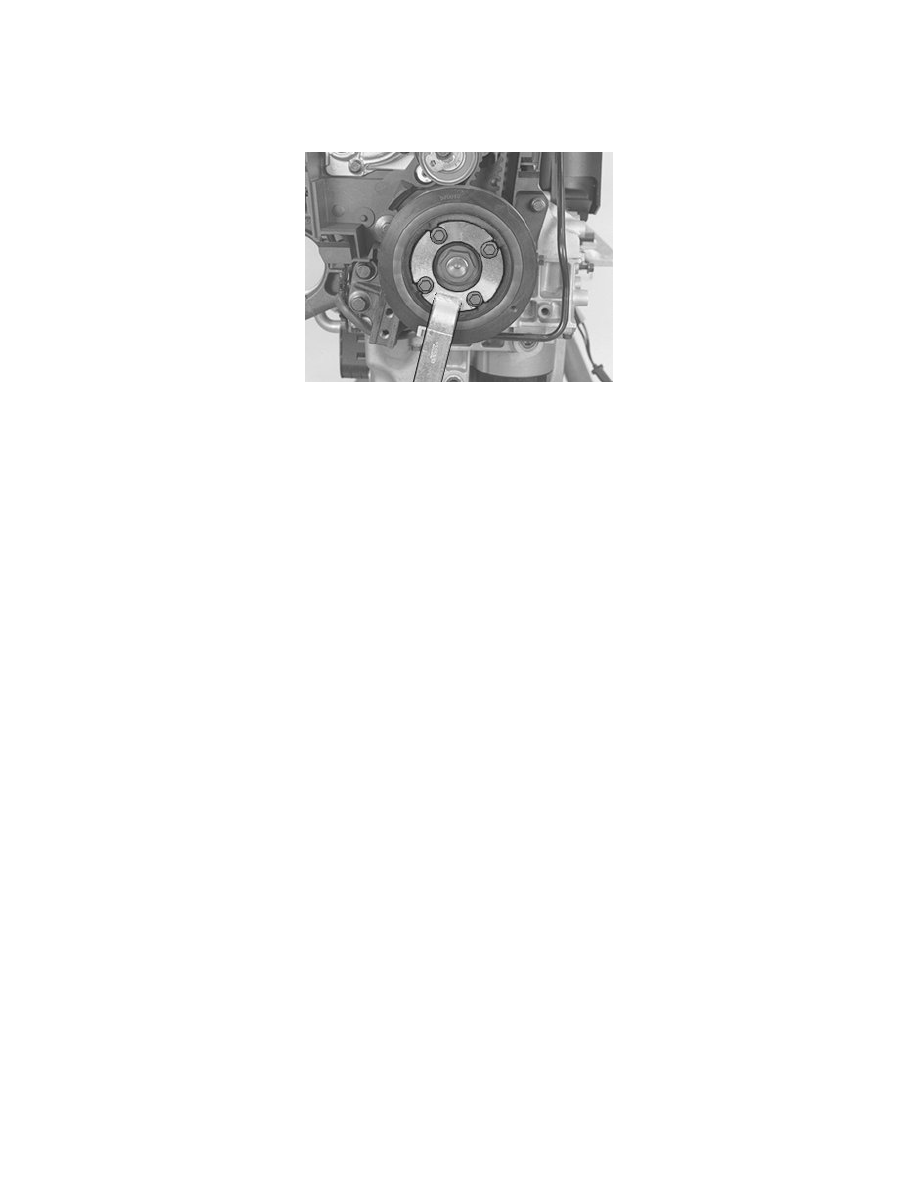 Check
Press the toothed belt to check that the indicator on the tensioner moves easily.
Installing the vibration damper
Install the vibration damper. Use counterhold 999 5433 COUNTERHOLD See: Tools and Equipment/999 5433 Counterhold.
Tighten the centre nut to 180 Nm.
Remove counterhold 999 5433.
Tighten the four screws. Tighten to 25 Nm. Angle tighten 30°. Use the crankshaft centre screw as a counterhold.
Checking the markings and belt tension
< PREV PAGE
NEXT PAGE >