Timing Cover|Specifications|Page 3652 >
< Timing Cover|Specifications
XC90 L5-2.5L Turbo VIN 59 B5254T2 (2004)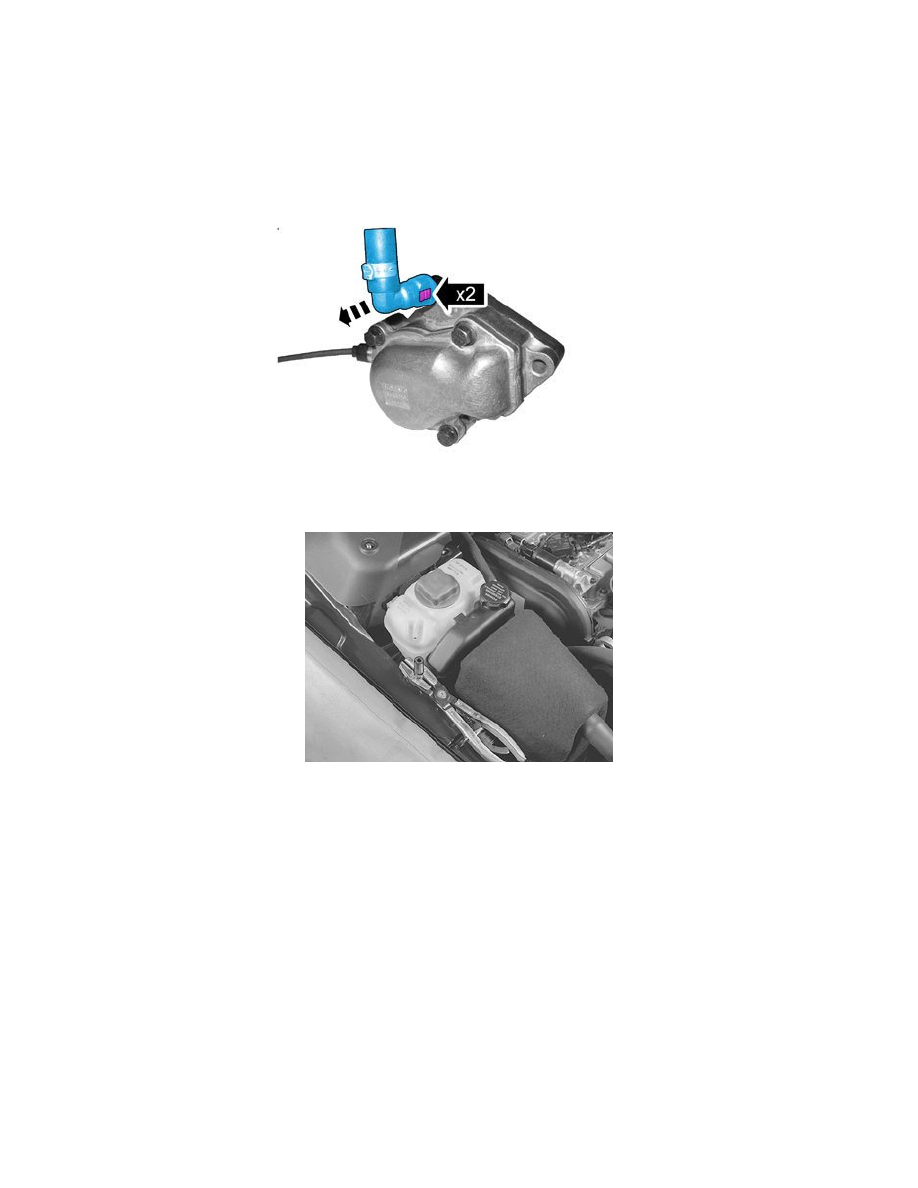 Timing Cover: Service and Repair
Timing cover front, replacing
Removal and Installation
Removing the front timing cover
Note! Since the illustrations in this service information are used for different model years and/or models. Some variation may occur. However,
the essential information in the illustrations is always correct.
Loosen hose thermostat housing-expansion tank from the thermostat housing by pressing in the locks, then press in the connection against the thermostat
housing, then pull out the connection.
Note! Make sure that the belt cover has cleared the nipple on the thermostat housing before the cover is pulled up, to prevent damaging the
nipple.
Remove:
-
the air duct, cover, surround and control module box
-
the hose between the thermostat housing and the expansion tank
-
the front timing belt cover.
Installing the front timing cover
Timing Cover|Specifications|Page 3652 >
< Timing Cover|Specifications