< PREV PAGE
NEXT PAGE >
XC90 L5-2.5L Turbo VIN 59 B5254T2 (2004)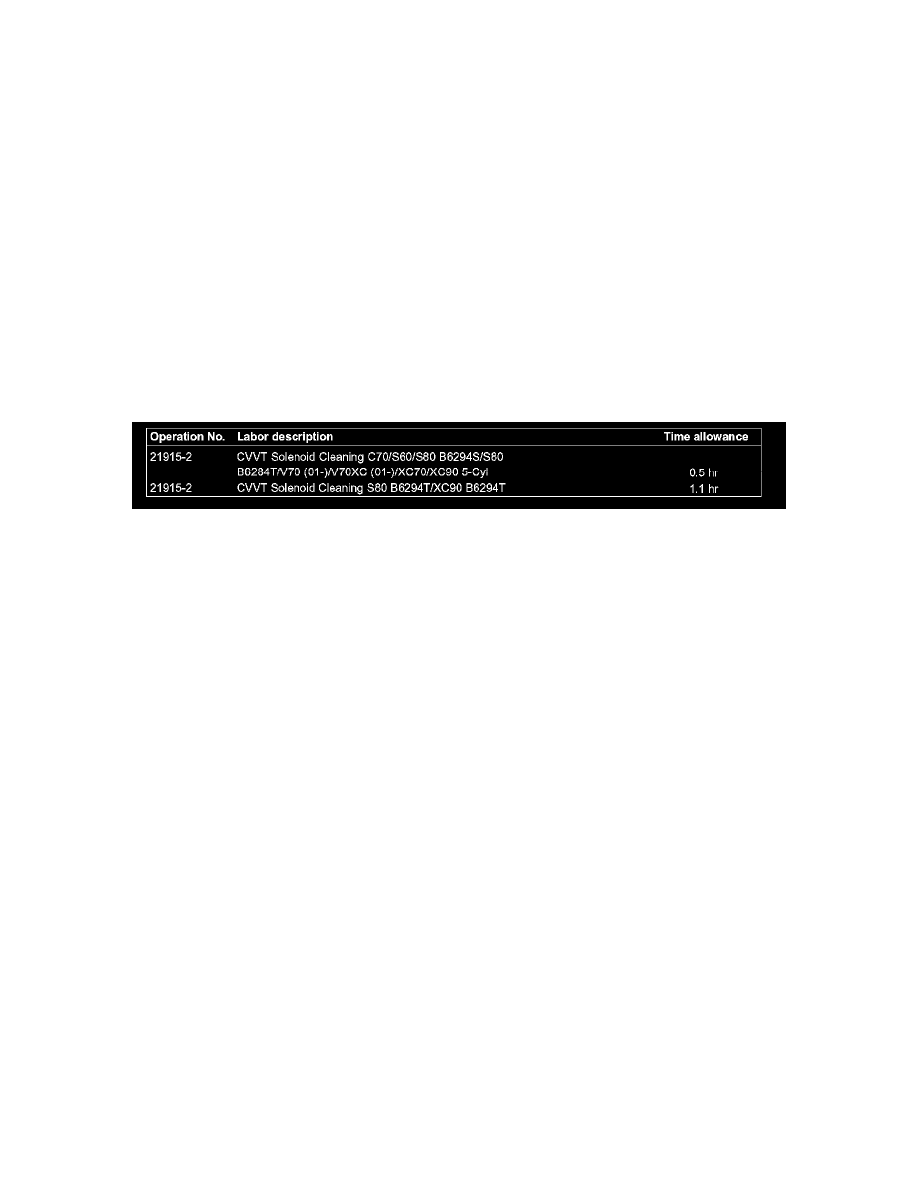 Inspect and clean all parts.
Blow out aluminum housing. 
Oil parts with engine oil. 
Reassemble solenoid.
Check operation as described in operations 1 and 2. 
Reinstall solenoid in car using new seal.
Testing
5
Erase diagnostic trouble codes. 
Test-drive car.
Check that no new diagnostic trouble codes are displayed.
If new codes are displayed, continue troubleshooting as per VADIS.
WARRANTY STATEMENT: 
Claims may be submitted under the New Car Warranty when there is a documented customer complaint, using claim type 01.
< PREV PAGE
NEXT PAGE >