< PREV PAGE
NEXT PAGE >
XC90 L5-2.5L Turbo VIN 59 B5254T2 (2004)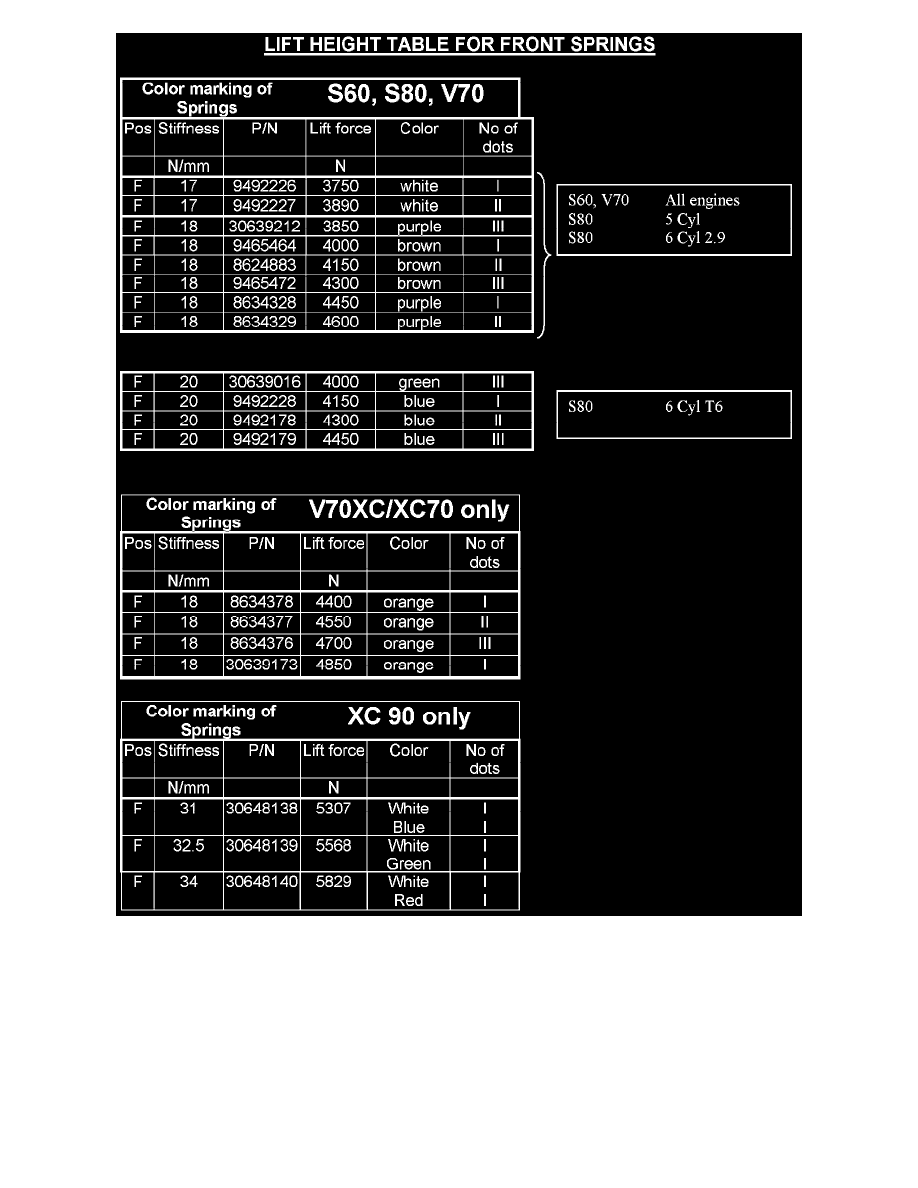 There may be complaints about vehicles which pull during steady driving or during acceleration. If an alignment is performed as per VIDA, using the
specifications in Service Bulletin 60-5500, and this does not resolve the complaint, you may use the diagnosis & repair flow chart shown above to try to
remedy the condition.
This flow chart presumes that the front and rear suspension are in good condition, without worn bushings, connections, etc. Tires must be checked to
verify that they have tread life remaining, and are not worn unevenly which can cause pulling. There must be no existing accident damage, and any
previous accident damage must have been properly repaired to Volvo standards.
Note!
The use of any alignment equipment, whether retailer-owned or sublet, presumes that the equipment is in good working order and has been calibrated
to the alignment equipment manufacturer's specifications within the last 12 months. Volvo Cars of North America ("Volvo") reserves the right to
request evidence of such calibration. Repeat repairs due to use of non-calibrated equipment, or failure to provide calibration documentation upon
< PREV PAGE
NEXT PAGE >