< PREV PAGE
NEXT PAGE >
XC90 L5-2.5L Turbo VIN 59 B5254T2 (2004)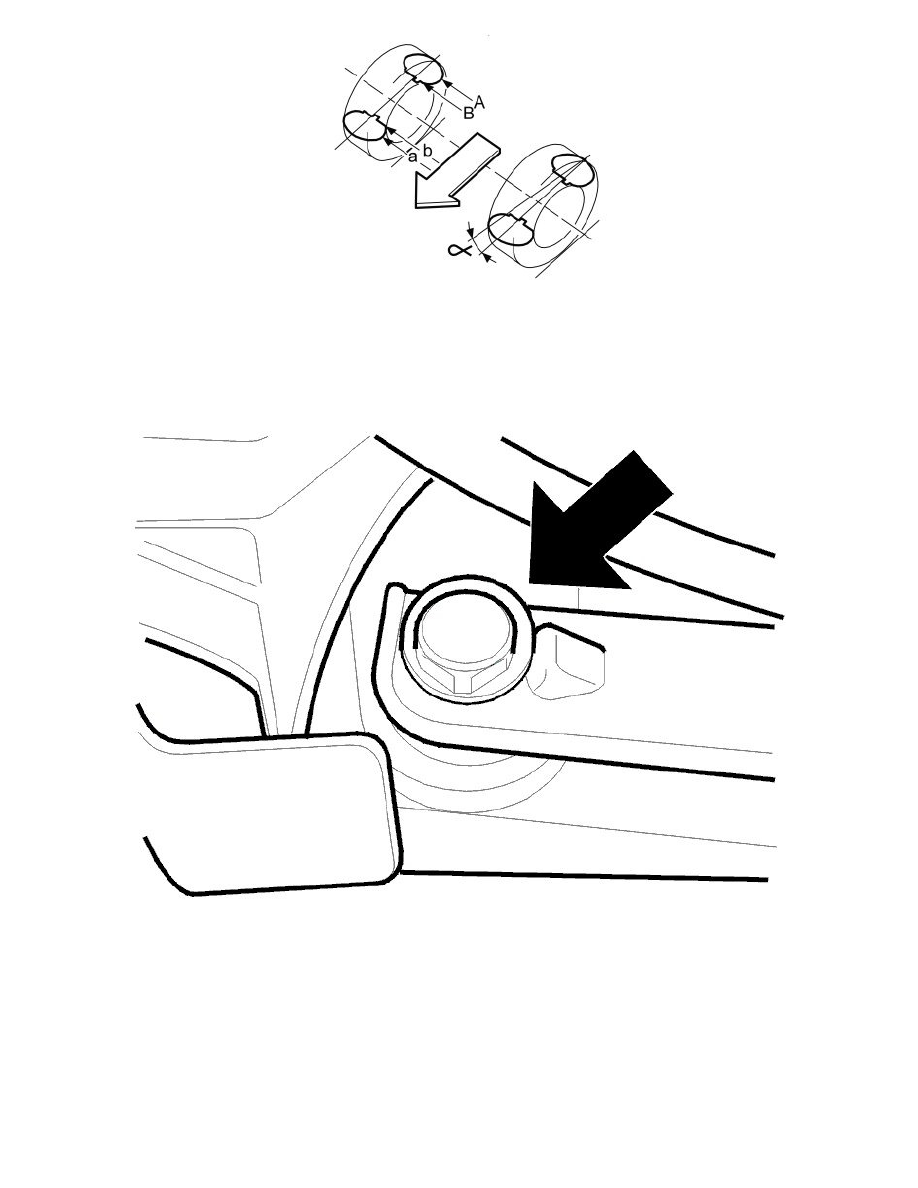 Check
-
the symmetry line of the wheels
-
the thrust line
-
the thrust angle
-
Toe angle.
 Adjusting rear toe angle
-
Slacken off the inner nut on the track rod
-
Adjust the toe angle to correct value using the eccentric screw. Tighten the nuts slightly.
-
Check the thrust angle. It it does not comply with the specified value, undo the nuts and readjust the toe angle.
-
Tighten the nut. See: Tightening torque See: Specifications/Mechanical Specifications/Steering.
Checking the caster angle, front
< PREV PAGE
NEXT PAGE >