< PREV PAGE
NEXT PAGE >
XC90 L5-2.5L Turbo VIN 59 B5254T2 (2004)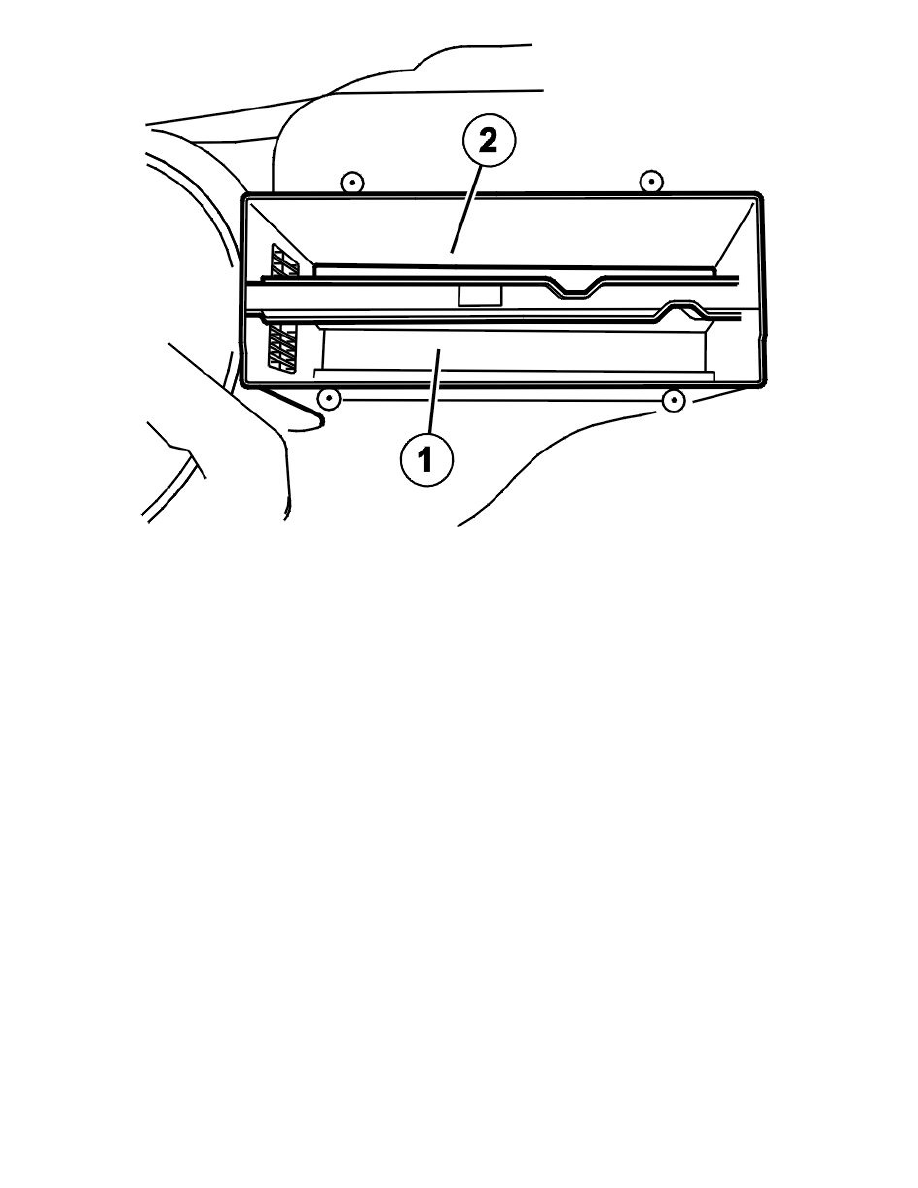 Install the air cleaner (ACL). There are 2 alternative positions for the air cleaner (ACL). See the illustration.
The pollen filter (standard) must be installed in the smaller compartment (1).
The multi filter (cars with an air quality sensor) must be installed in the wider compartment (2).
Note! Install either the pollen filter or the multi filter. Both filters must not be together.
Install:
-
the screws. The front left screw must not be tightened to more than 0.8 Nm
-
the soundproofing panel. See Soundproofing panel, replacing See: Body and Frame/Interior Moulding / Trim/Dashboard / Instrument
Panel/Service and Repair/Soundproofing Panel, Replacing.
< PREV PAGE
NEXT PAGE >