< PREV PAGE
NEXT PAGE >
XC90 L5-2.5L Turbo VIN 59 B5254T2 (2004)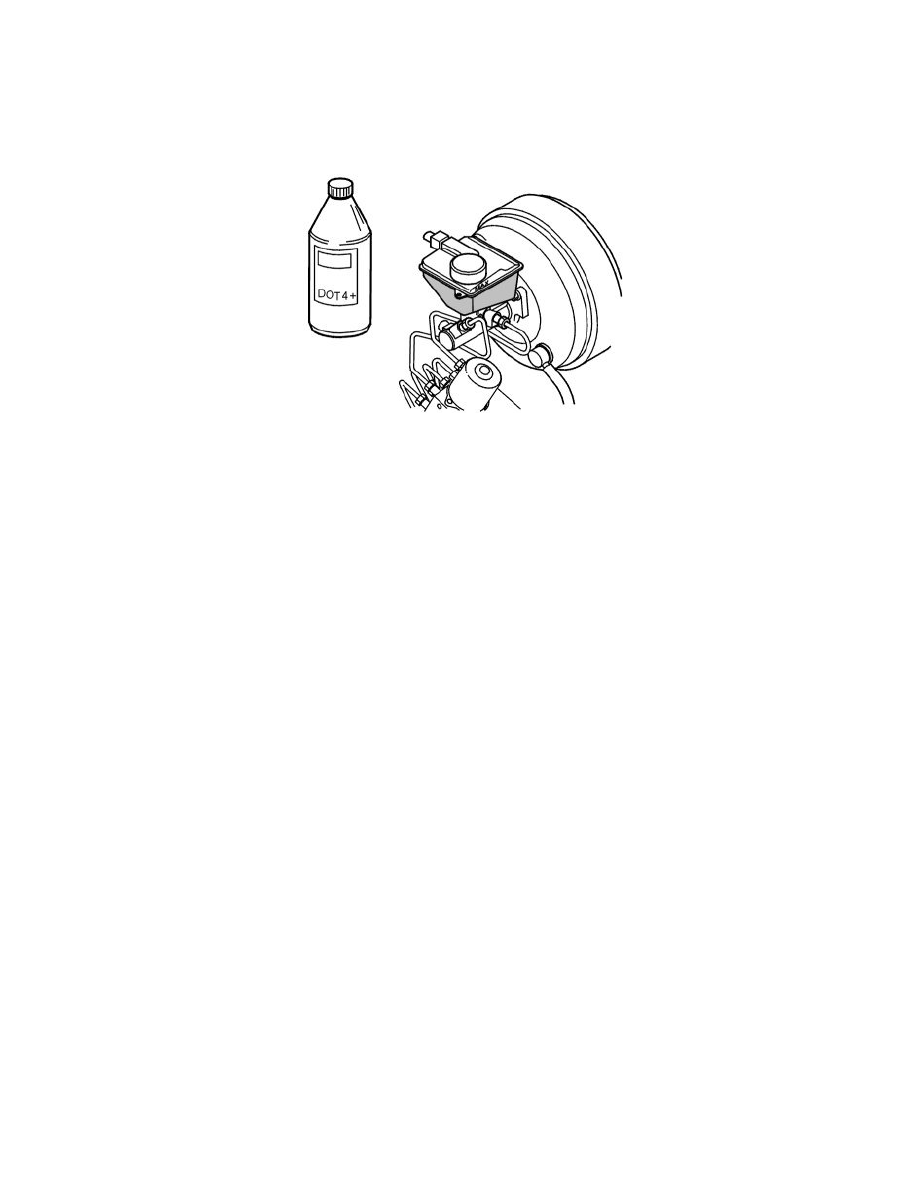 Brake Fluid: Service and Repair
Replacing the Brake Fluid (Using a Bleeding Unit)
Replacing the brake fluid (using a bleeding unit)
Guidelines for brake fluid replacement
It is recommended that the brake fluid is replaced every 45,000 km (30,000 miles), or every other year. The fluid must be replaced annually on cars
driven in conditions requiring hard and frequent braking, such as driving in mountains or tropical climates with high humidity.
Background
The oil must be replaced because it is hygroscopic (the fluid absorbs water molecules from the air). This absorption of water occurs through the brake
hoses and brake fluid reservoir. These components are rubber and plastic respectively and are not completely sealed against water molecules. An
increased water content in the brake fluid dramatically reduces its boiling point and causes corrosion in the brake system components. This results in
damage to the brake system. Braking performance deteriorates markedly.
Note! Use only Volvo Genuine Parts brake fluid (Volvo DOT 4+).Never reuse brake fluid. Always keep brake fluid well sealed in its original
packaging.
Preparations for changing, front
< PREV PAGE
NEXT PAGE >