< PREV PAGE
NEXT PAGE >
XC90 L5-2.5L Turbo VIN 59 B5254T2 (2004)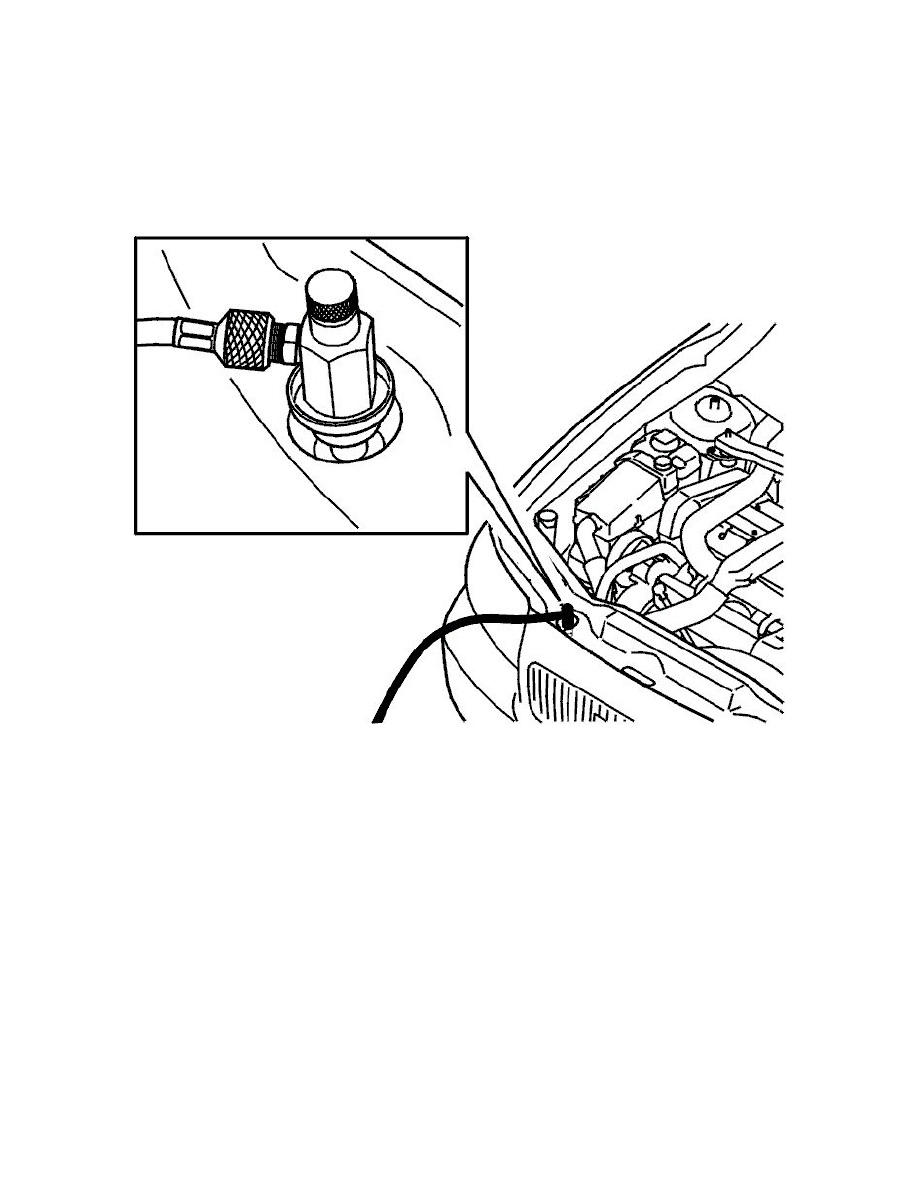 Refrigerant: Service and Repair
Filling with Refrigerant
Filling with refrigerant
Important information about filling with refrigerant
Note! Refrigerant must only be filled via the service valve (TXV system) on the high pressure (HP) side.
Hint: A specification decal in the engine compartment lists the refrigerant capacity of the air conditioning (A/C) system.
Note! The most common cause of failed filling on the high pressure side is incorrect vacuum pumping or because the pressure in the filling unit
is not high enough, or a combination of these two.
Note! The filling unit should preferably have a heating unit for refrigerant. This is so that the pressure in the filling unit is higher than in the
system that is to be filled.
Note! When filling with refrigerant, compensate for the volume in the filling hoses before closing the filler valve.
< PREV PAGE
NEXT PAGE >