< PREV PAGE
NEXT PAGE >
XC90 L5-2.5L Turbo VIN 59 B5254T2 (2004)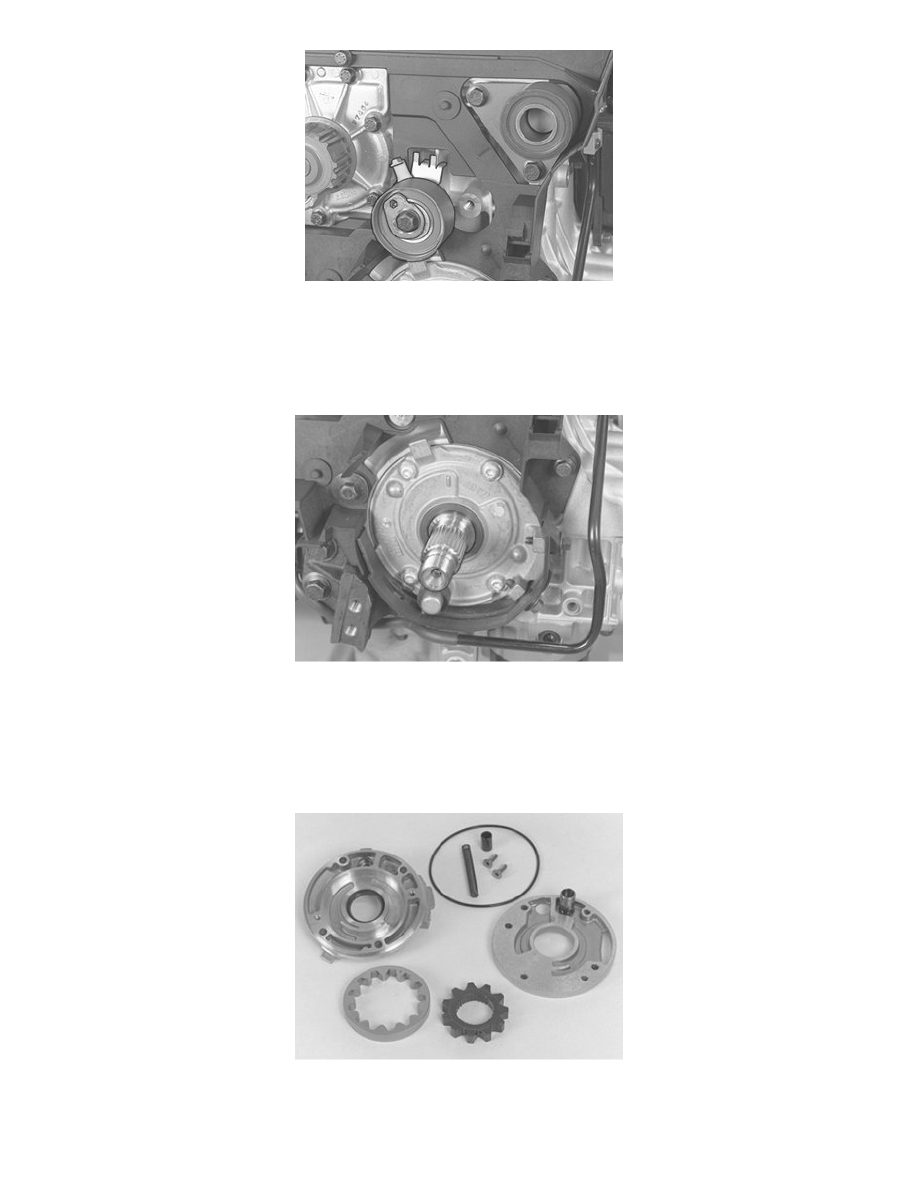 Remove the belt tensioner and idler pulley.
Check the rolling surface and the bearings.
Check for any noise. Check for any play in the bearings.
Check that the rolling surfaces are smooth and clean.
Removing oil pump
Remove the belt protection from the oil pump.
Remove the four oil pump screws.
Carefully wiggle out the oil pump. Use a screwdriver at the pry lugs.
Carefully draw the oil pump past the end of the crankshaft.
Carefully clean the gasket face and mating surfaces.
Checking the oil pump
Disassemble the oil pump.
Clean and check all components.
Check for damage and wear.
Replace the oil pump in the event of a fault.
< PREV PAGE
NEXT PAGE >