< PREV PAGE
NEXT PAGE >
XC90 L5-2.5L Turbo VIN 59 B5254T2 (2004)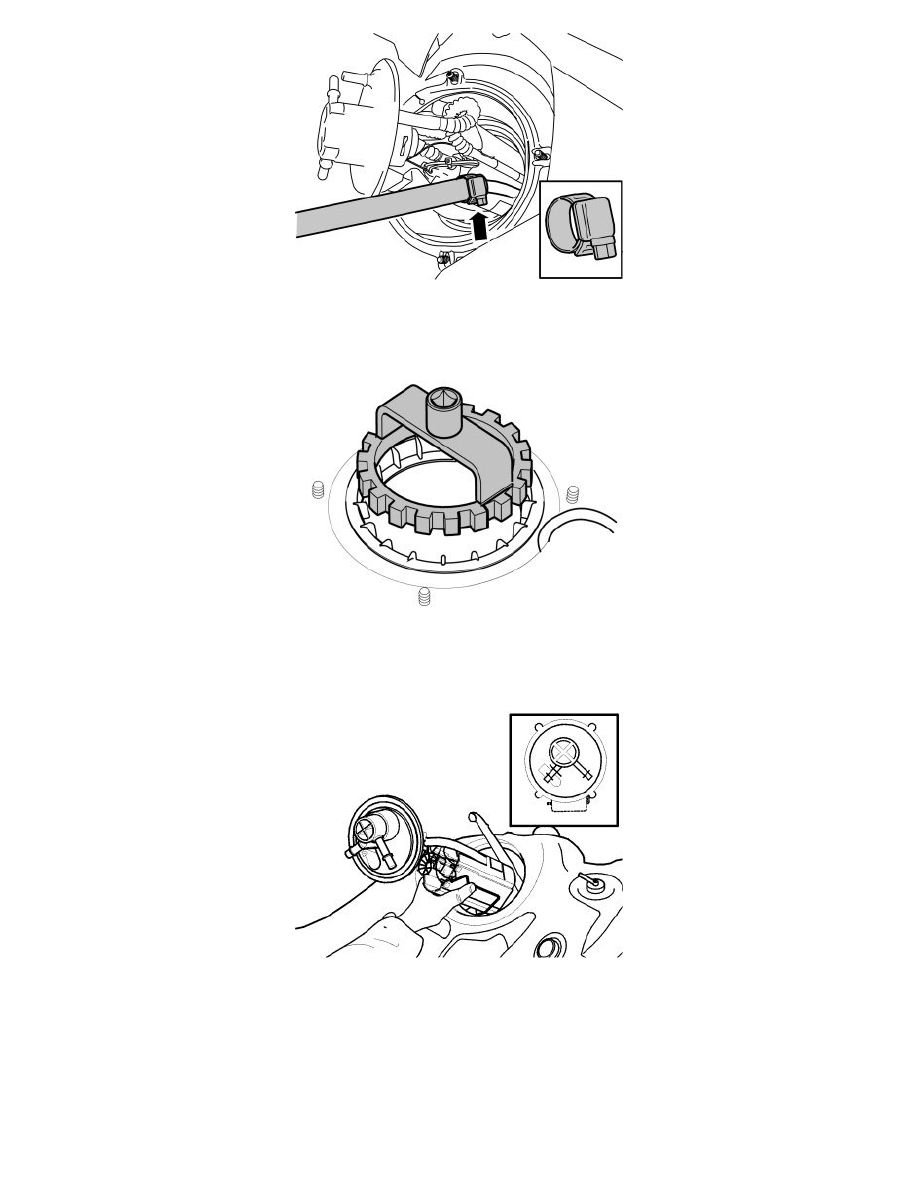 Remove the thin hose 999 5721 Adapter See: Tools and Equipment/999 5721 Adapter from the heavy duty hose. Connect the thin hose to the overflow
pipe. Use a hose clamp.
Pump until a lot of air comes out.
Open the left-hand level sensor, use wrench 999 7314 Spanner See: Tools and Equipment/999 7314 Spanner. Insert the heavy duty hose and suck out the
remains from the bottom of the left-hand side of the fuel tank.
Installing the right-hand level sensor
Place the overflow pipe approximately half a centimeter to the left-hand side.
Grip around the right level sensor reservoir. Pinch the level sensor reservoir so that the float is held in its lowest position.
Lower the reservoir carefully while rotating it backwards around the front-rear shaft on the float.
Install the overflow pipe on the reservoir.
Installing the left-hand level sensor
Install a new O-ring, lubricated with lubricant, P/N 1161580.
Push down the left-hand level sensor so that the raised rectangular section on the level sensor runs along the car.
Check that the O-ring is not trapped.
< PREV PAGE
NEXT PAGE >