< PREV PAGE
NEXT PAGE >
XC90 L5-2.5L Turbo VIN 59 B5254T2 (2004)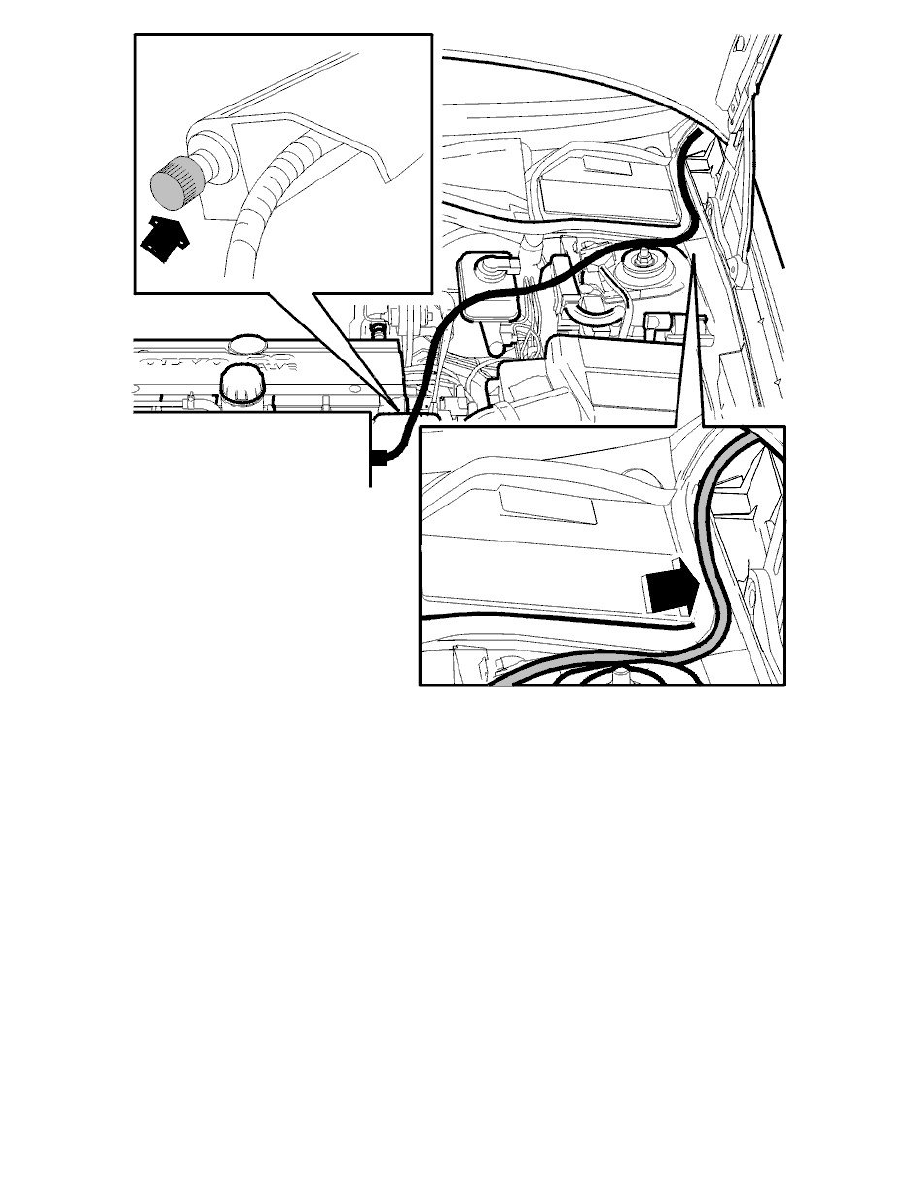 Corrective actions:
-
Remove protective cap from the fuel pressure line nipple.
-
Install the adapter hose nipple loosely on the nipple on the fuel pressure line. The nipple will be tightened later.
-
Arrange hose as illustrated.
Caution! Ensure that the hose follows the rubber trim on the plenum chamber and then out of the engine compartment at the rear corner of the
hood, with the adapter hose joint at the T-valve outside the engine room, so that neither the bonnet or the hose are damaged when the hood is
closed. In addition check that hose cannot contact the throttle control reel.
< PREV PAGE
NEXT PAGE >