< PREV PAGE
NEXT PAGE >
XC90 L5-2.5L Turbo VIN 59 B5254T2 (2004)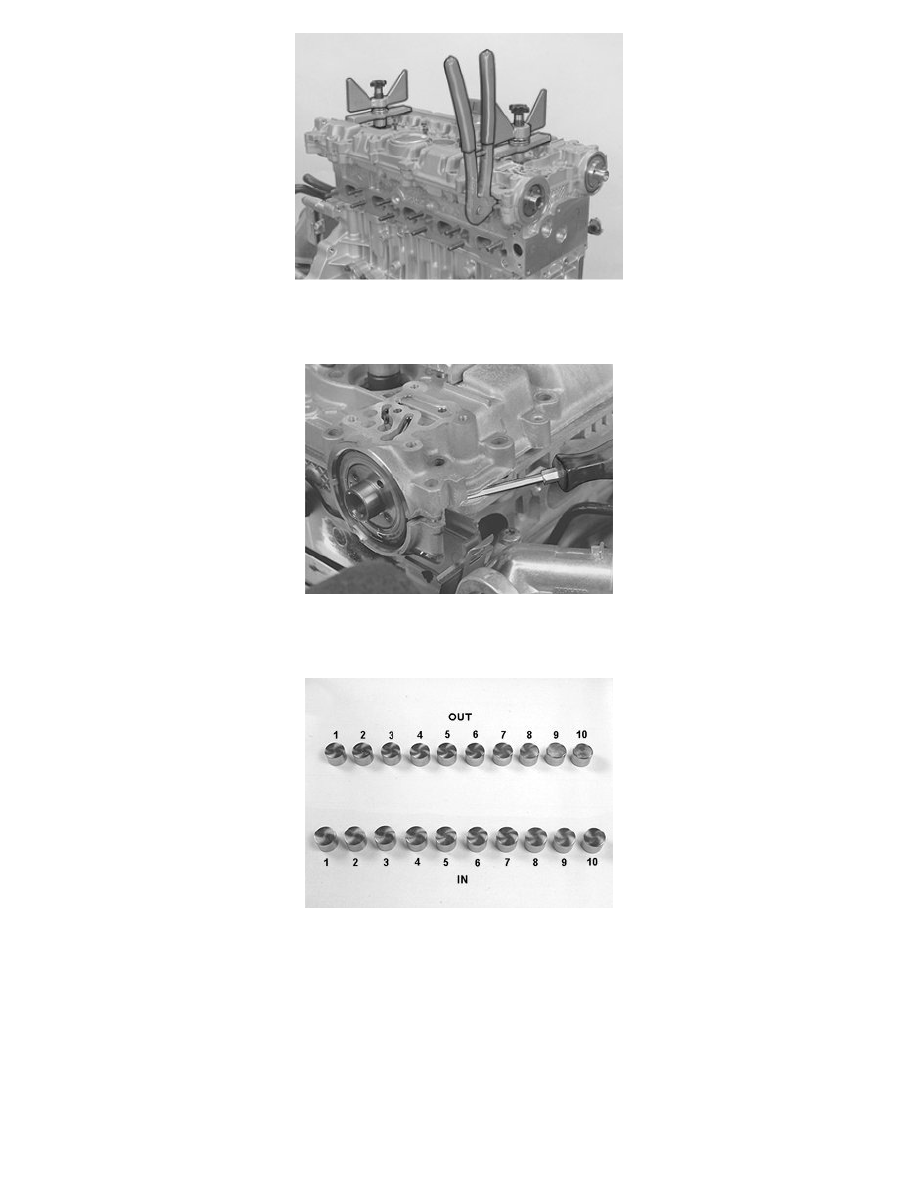 Use pliers 999 5670 Pliers See: Tools and Equipment/999 5670 Pliers to lift the cover from the cylinder head.
Install the pliers at the stop lugs. Start with cylinder 1 and work alternately backward.
Slacken off the wing nuts approximately 2 turns. Repeat the procedure with the pliers.
Carefully press the camshaft seals free.
Note! Be very careful to not damage the sealing surfaces on the camshafts.
Remove
-
tool 999 5454
-
the camshaft cover
-
the camshafts.
Lift out the tappets. Mark up the tappets so that the original positions can be established.
Cleaning
Use a razor blade or a gasket scraper and gasket solvent P/N 1161 440 on the camshaft cover.
Warning! Use a fume hood or extractor when working with gasket solvent!
< PREV PAGE
NEXT PAGE >