< PREV PAGE
NEXT PAGE >
XC90 L5-2.5L Turbo VIN 59 B5254T2 (2004)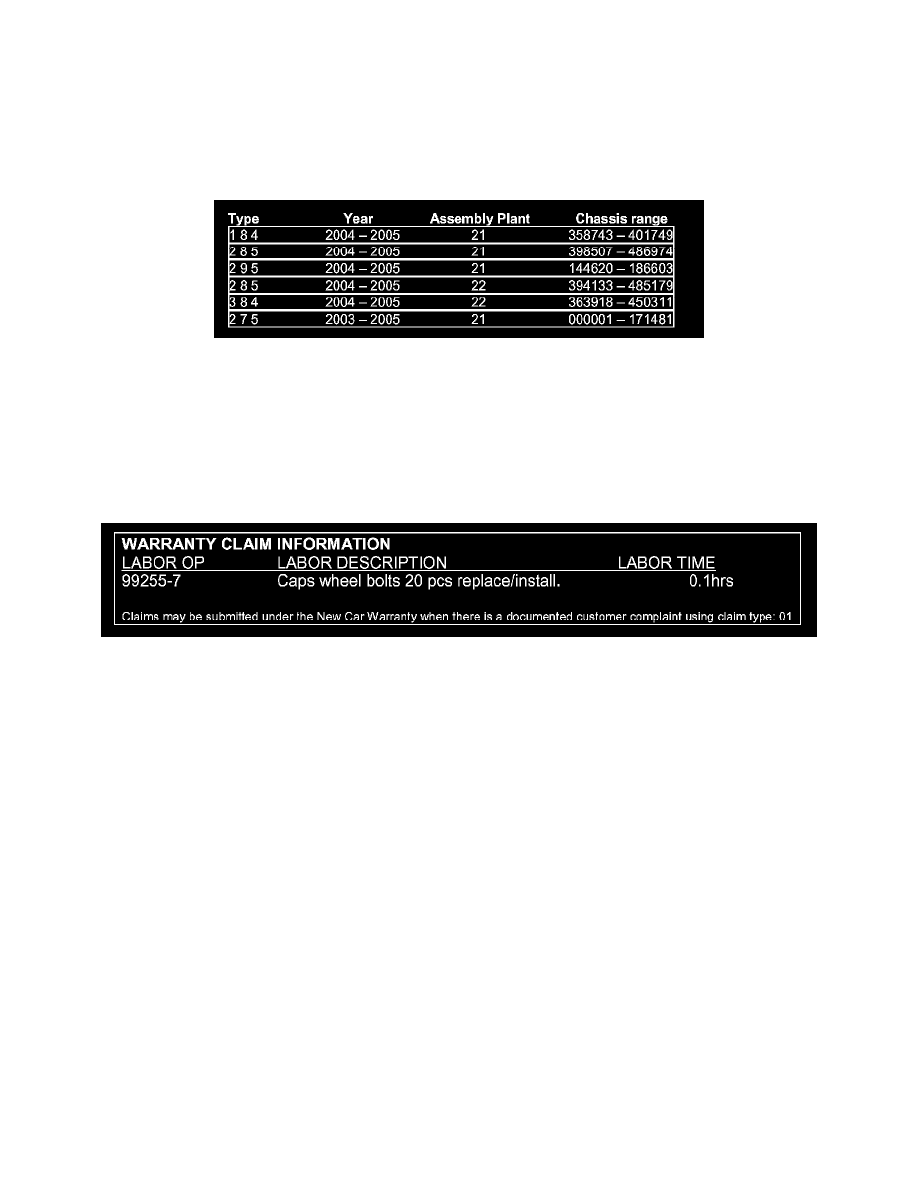 Wheel Fastener: Customer Interest
Drivetrain/Wheels - Wheel Bolts Corroding
NO: 77-11
DATE: 1-13-2005
MODEL/YEAR:2003 - 2005 XC90 
2004-2005 S60/V70/XC70/580
CHASSIS: See list below
SUBJECT: Wheel Bolts Corroding
DESCRIPTION:
Under certain conditions the wheel bolts may have evidence of surface corrosion. If you should have a customer concern with this issue and the vehicle
falls within the chassis range listed below, please install wheel bolt caps (kit PN 9139853).
SERVICE:
Install wheel bolt cap kit PN 9139853. The tweezer tool will need to be attached to the vehicle tool pouch using the rubber band supplied in the kit.
NOTE:
Each Volvo retailer will be supplied an initial allocation of tweezer tools, these tools should be distributed to the technicians.
Warranty Claim Information
< PREV PAGE
NEXT PAGE >