< PREV PAGE
NEXT PAGE >
XC90 L5-2.5L Turbo VIN 59 B5254T2 (2004)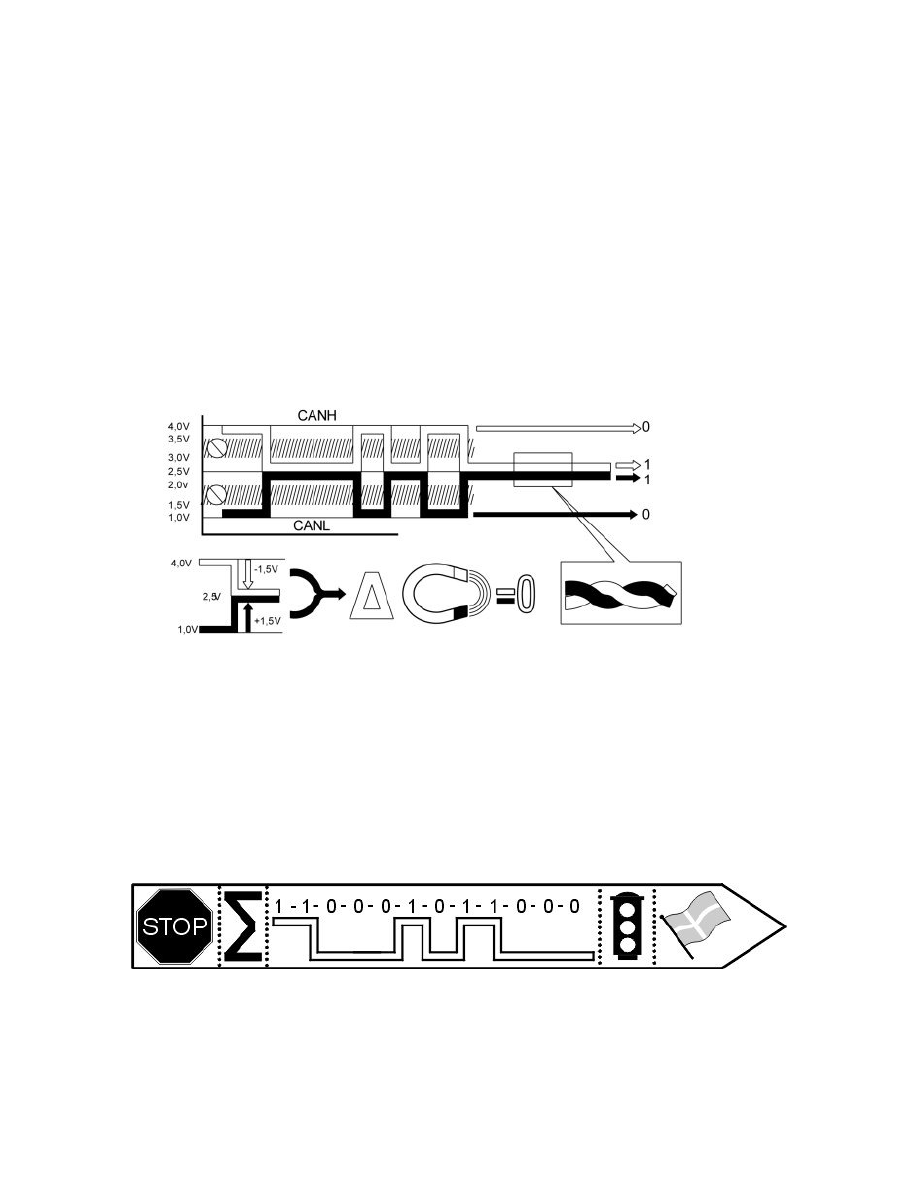 Information Bus: Description and Operation
The Controller Area Network (CAN)
CAN Network
CAN-network (Controller Area Network)
General
CAN (Controller Area Network) is a standardized system for multiplex-communication. Volvo has developed a new standard for multiplex
communication - VOLCANO. VOLCANO is a further development of CAN and operates with real time operation and prioritizing. The description of
prioritizing is developed from VOLCANO but is designated CAN.
The standard for Control area network (CAN) specifies:
-
That two cables should be used (CAN H and CAN L)
-
Which voltage levels should be used
-
What a message should look like
-
How transfer errors should be handled.
Cables, CAN H and CAN L
The CAN H and CAN L cables must not be confused with HS CAN and LS CAN which are speeds on the Controller area network. CAN H and CAN L
are a way of distributing signals within the multiplex communication network.
Communication occurs through two cables. These two cables are paired together. CAN H is always white and CAN L is always green.
The cables are made of copper and are easily identified by the green and white colouring.
The voltage levels for communication occur using differential voltage levels.
The reason for communicating using paired cables and differential voltage levels is that the network becomes less sensitive to interference.
The same message is transferred simultaneously by both cables, but different voltage levels are used.
-
Binary 1 = 2.5 V on both CAN H and CAN L.
-
Binary 0 = 4 V on CAN H and 1 V on CAN L.
Average voltage level is 2.5V.
Controller area network (CAN) message
The message consists of the following components:
-
Identifier ("flag"), which indicates the message identity and prioritization
-
Data information (value, information etc.)
-
Check sum, used to check that the message has arrived correctly
-
Stop signal, which indicates that the message has finished.
A complete Controller area message is called a frame.
Prioritizing
< PREV PAGE
NEXT PAGE >