< PREV PAGE
NEXT PAGE >
XC90 L5-2.5L Turbo VIN 59 B5254T2 (2004)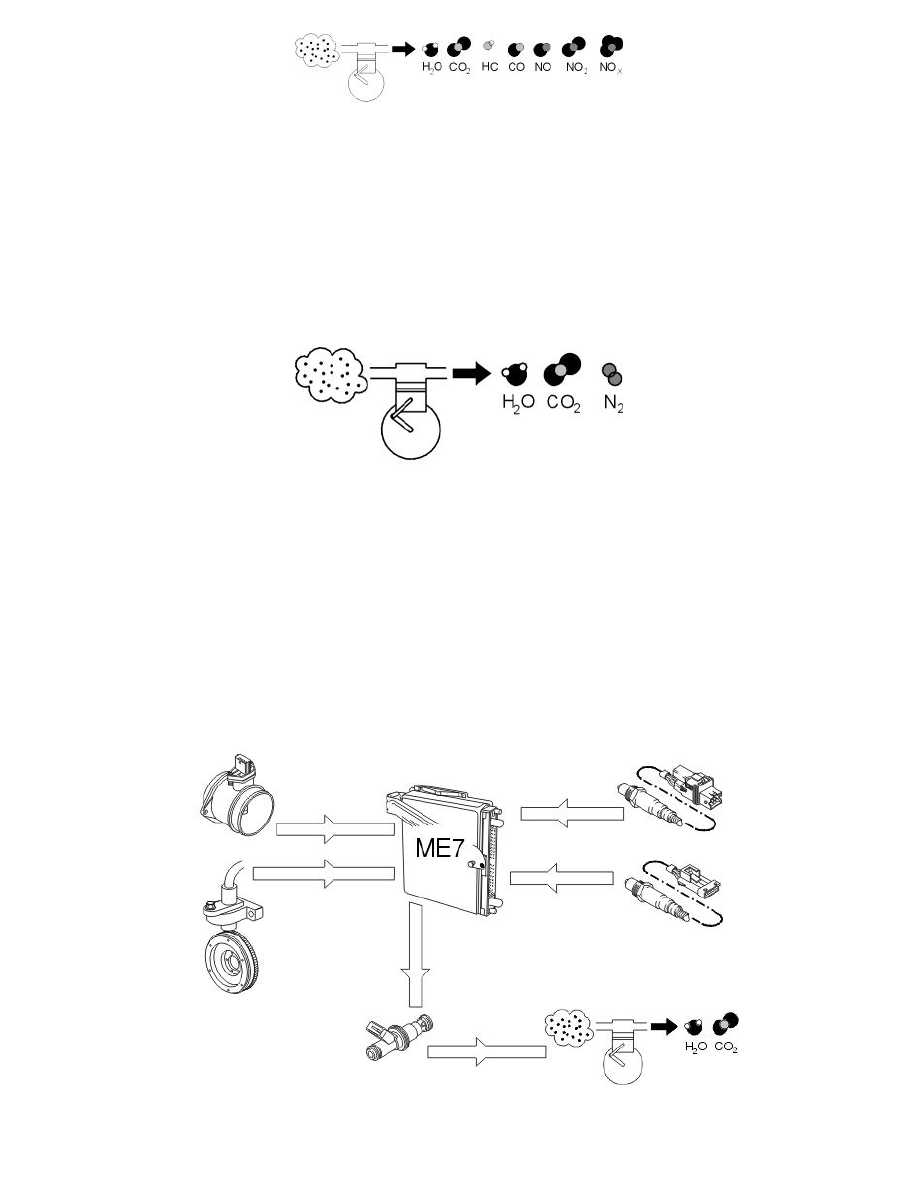 Due to the high temperature and pressure, nitrous oxides such as NO and NO2are also formed. The common designation for these gases is nitrous oxides
NOx.
By speeding up the reaction between the remaining reactive components using a catalytic converter, these can be converted to water (H2O), carbon
dioxide (CO2) and nitrogen (N2).
However this can only happen if the balance of hydro-carbons (HC), carbon monoxide (CO), oxygen (O2) and nitrous oxides (NOx) is exactly right in
the exhaust. This happens when the fuel air mixture before combustion is 14.7 kg of air per kg of fuel. The Lambda value is then said to be one,
(lambda=1).
< PREV PAGE
NEXT PAGE >