< PREV PAGE
NEXT PAGE >
XC90 L5-2.5L Turbo VIN 59 B5254T2 (2004)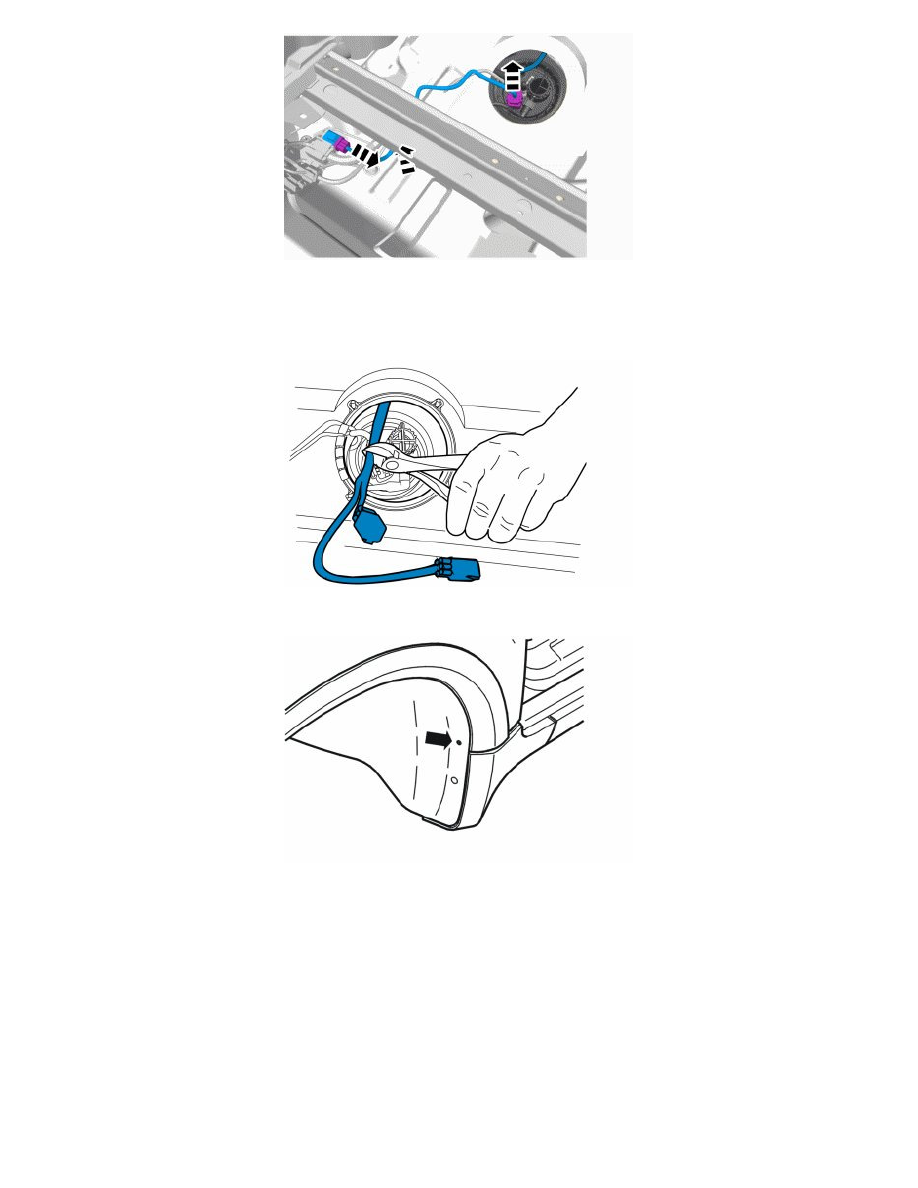 Remove:
-
the cable harness connectors from the fuel pump
-
connection to the sill
-
the mounting on the floor for the cable harness
Cut off the removed cable so that both connectors can be removed. This is done so that the cable can be removed from underneath.
Remove the right rear wheel.
Remove the rivet and plastic nuts for the inner fender.
Bend the fender liner out of the way.
< PREV PAGE
NEXT PAGE >