< PREV PAGE
NEXT PAGE >
XC90 L5-2.5L Turbo VIN 59 B5254T2 (2004)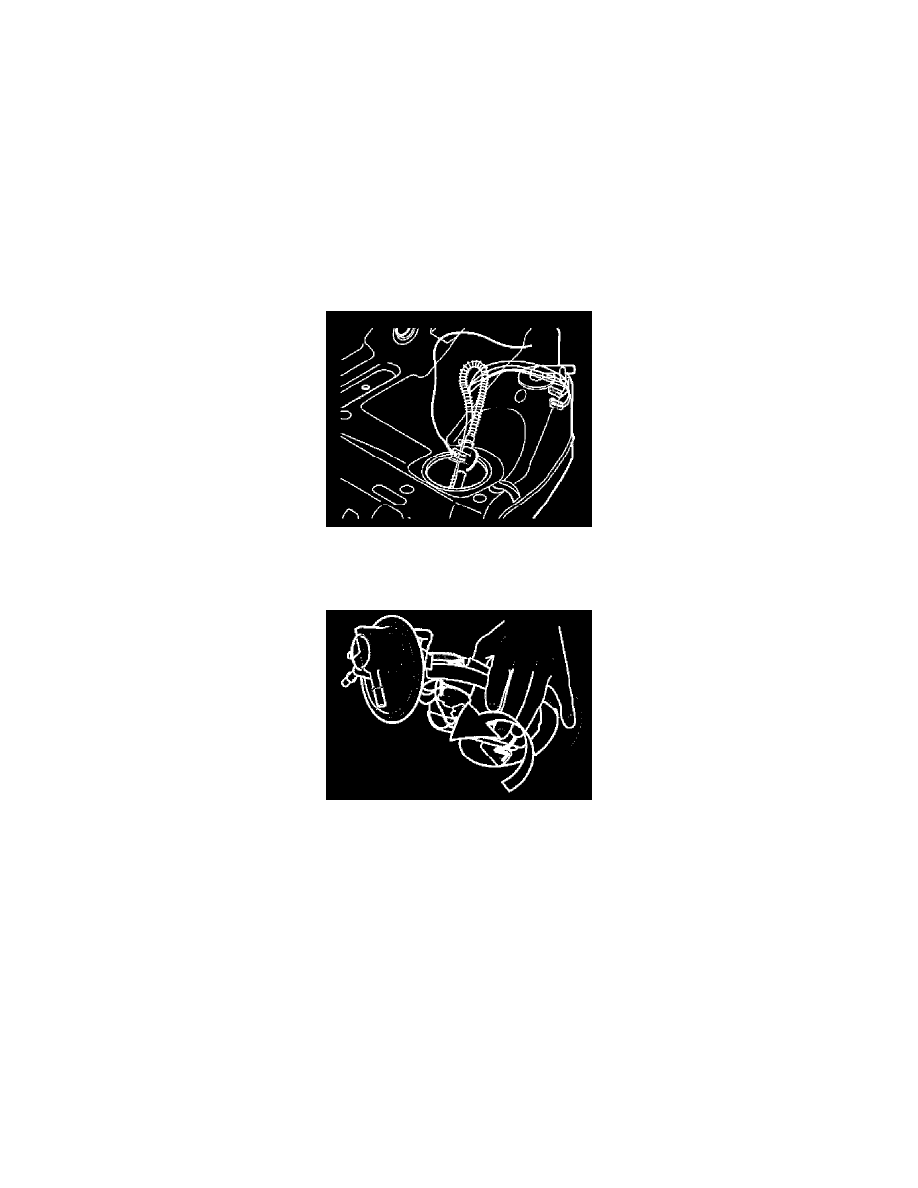 Fuel Level Sensor: Service and Repair
Level Sensor Fuel Tank Right, Replacing 
Special tools: 999 5720
NOTE:  As the illustrations in this service information are used for different model years and/or models, some variation may occur. However, the
essential information in the illustrations is always correct.
NOTE:  To replace the level sensor for the lefthand fuel tank, see: Level sensor fuel tank left, replacing.
Preparation 
Drain the fuel tank. See Fuel tank, draining.
Removing the fuel pump (FP) / level sensor 
Secure a wire in the area of the ejector. The wire must be sufficiently long that it reaches over to the opposite side of the tank with some excess
remaining to ensure that it does not slide into the tank. The wire is needed to pull the hoses and wiring back to the left-hand side of the tank after the fuel
tank unit has been replaced.
Grip around the right-hand fuel pump (FP) / level sensor reservoir. Pinch the float in its lowest position.
NOTE:  Take care with the fuel tank.
Carefully and slowly pull up the holder. Carefully work the holder out.
Pull the hoses out from the tank without pulling up the entire wire from the right-hand hole in the tank.
NOTE:  It is extremely important that the float arm is not broken or bent.
Remove the wire from the fuel pump (FP) / level sensor ejector.
Removing the level sensor 
Remove: 
< PREV PAGE
NEXT PAGE >