< PREV PAGE
NEXT PAGE >
XC90 L5-2.5L Turbo VIN 59 B5254T2 (2004)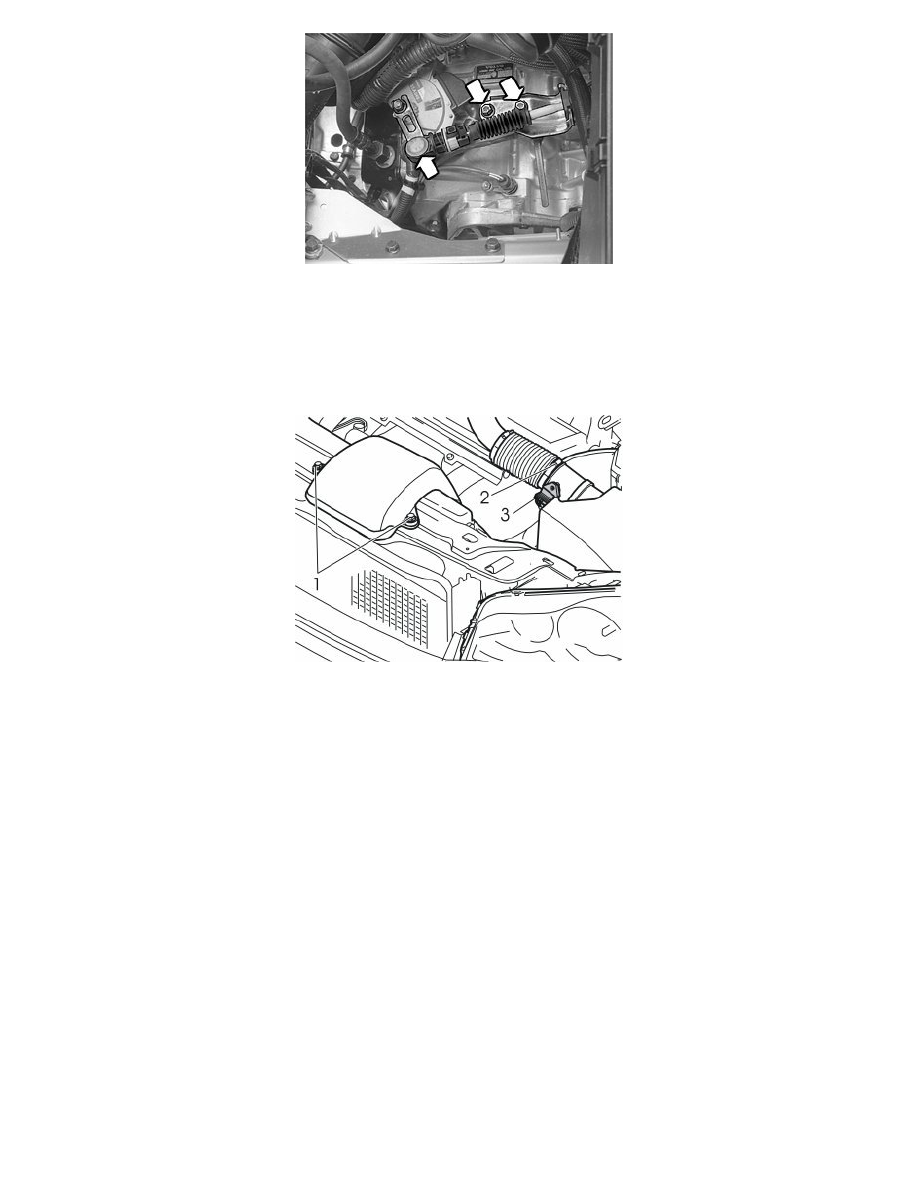 Install:
-
the lever on the gear shift linkage rod. Tighten. See See: Specifications/Mechanical Specifications/Automatic Transmission/Transaxle/System
Specifications/Tightening Torque 
-
the gear selector cable and bracket on the transmission using 2 M8 screws. Tighten
-
the ball joint for the gear selector cable on the lever. Press into place by hand.
Installing the air cleaner (ACL) housing
Install the air cleaner housing (ACL) assembly with the intake pipe and connector.
Checking diagnostic trouble codes (DTCs)
Check and erase any diagnostic trouble codes (DTCs).
Check the gear-shift position sensor positions: Use the on-board diagnostic (OBD) system.
< PREV PAGE
NEXT PAGE >